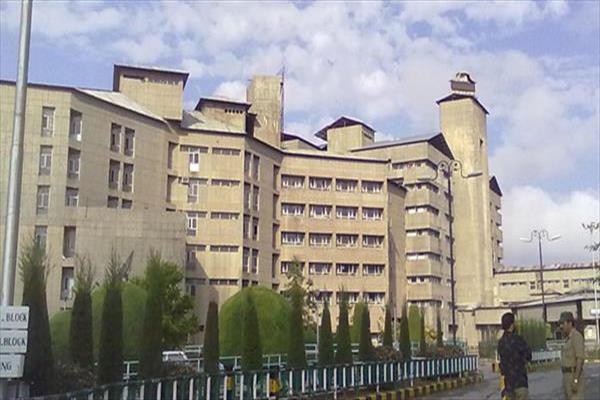 Srinagar, July 25: Sher-e-Kashmir Institute of Medical Science (SKIMS) Soura has reportedly suffered oxygen supply breakdown second time in a week resulting the lives of patients into danger.
The oxygen saturation of many patients in the Intensive Care Unit (ICU) and various Covid-19 care wards got discontinued twice in a week which led to ventilation being supported by hand held Ambu bags.
The oxygen supply to the wards fell critical leading to patients either being put on oxygen cylinders and many attendants of the patients scurrying to find suppliers for getting hold of oxygen concentrators as backup for the needed oxygen supply of their loved ones.
Reports said the oxygen supply to patients getting operated also fell necessitating supplementation by oxygen cylinders. It added that this is the second such episode in the past week which depicts clear mishandling of the situation by the administration. Reports also added that the oxygen plants have been procured way back in early 2020 but are yet to made operational for some petty issues.
"The administration is clearly playing with the lives of patients. Are the 4-month period of preparations has been wasted in procuring non-essential items from select suppliers for 'personal' gains?" sources said.
They added that such reports have failed to gain response from authorities of the UT which ultimately led mismanagement inside the hospital that made patients to suffer in pandemic situation.
Meanwhile Director SKIMS A G Ahanger didn't respond to calls made from this office. (KNS)