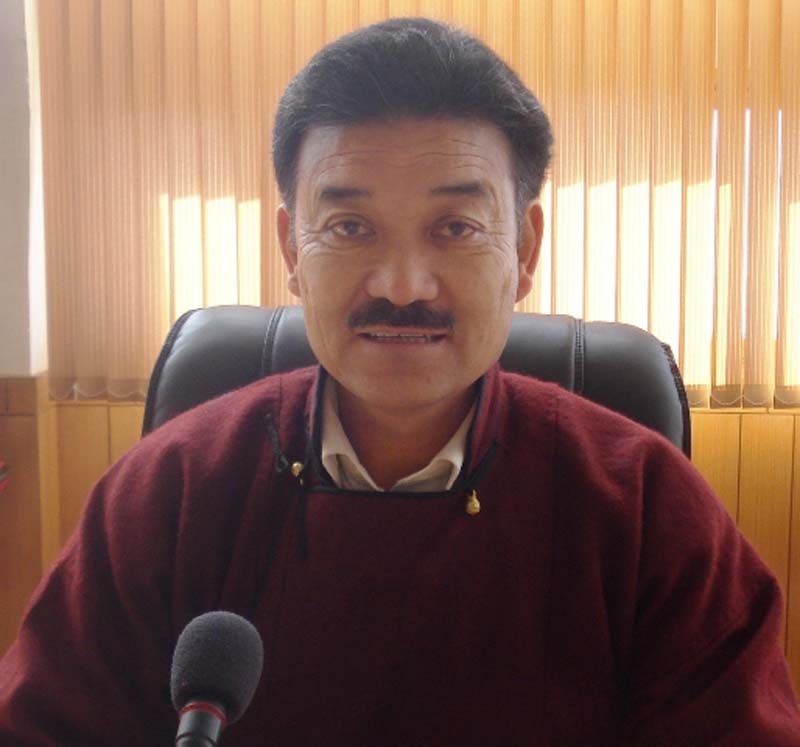 Ladakh, July 21: A top Buddhist leader, Rigzin Spalbar, has slammed the government for hiding the ground reality about eastern Ladakh, saying that nomads have lost their only source of livelihood and there is no improvement in ground situation.
Rigzin Spalbar, top most Buddhist leader of the Union Territory of Ladakh blamed the government for the loss of livelihood of nomads and the fear among the border residents.
He said the Indian government has failed to take a strong stand against China and as a result of which China has claimed control over the Indian Territory.
Rigzin claimed that there is no improvement on ground level as of now since the situation is still the same and until China doesn't move its troops back from the spot how can they say the situation has improved or changed on ground level.
"But the only change is the heated faceoff isn't anymore as compared to the past. The Chinese troops are still in our territory and haven't moved back as India hasn't retrieved the whole land which was claimed by China."
The Buddhist leader said that people here are of the view that India has a soft stand against China as the government didn't deal with them strongly.
He said China has encroached on the Indian Territory and it will continue if there is no strong stand from India and people are highly worried because whenever China wishes comes into "our territory to grab the land."
Rigzin said that India needs to rectify the loopholes first and initiate a strong stand against China so that they won't make similar attempts in future as well.
He said that everything along the border should be rectified and patrolling should be done and especially infrastructure has to be developed along with the flow of intelligence report. "Nothing should be kept hidden so that we can properly secure our border with China."
The buddhist leader said that India must come out clearly and tell China they won't tolerate anymore. "The government must know the amount of impact over the lives of nomads who have no other option to go other than these places along with their livestock."
He said China's move in the eastern Ladakh has rendered nomads homeless as they have been forced to leave their places where they used to stay.
"No tactics will help unless India initiates a strong stand. The ground reality has been kept hidden and no one is allowed to go there, resulting in fear psychosis among the border residents who are the worst sufferers," he said
It may be recalled that on June 15 this year 20 Indian army men were killed in a violent faceoff with Chinese army and around 70 were injured following which the Prime Minister Narendra Modi, Defence minister Rajnath Singh, Chief of defence staff and army chief visited Ladakh to review the security situation—(KNO)