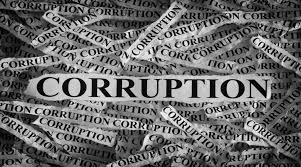 Srinagar, July 11: Anti-Corruption Bureau on Saturday arrested former Chief Agriculture Officer and ex-Extension officer Budgam for misappropriation in government funds.
"During the investigation in Case FIR No. 02/2018 P/S ACB Anti-Corruption Bureau Kashmir arrested accused namely Nissar Ahmad Sheikh, then Chief Agriculture Officer Budgam and Gh. Rasool Bhat, the then Agriculture Extension officer Budgam," a spokesman of the ACB said.
"The instant case was registered in this Bureau on the directions of erstwhile State Vigilance Commission J&K".
It said various awareness training camps in District Budgam for farmers on "papers" were organised during the year 2016-2017 under Central government Sponsored Scheme "NAMET".
"It was established during investigation, no such training camp were organized and bills to the tune of Rs. 21 lakh on this count were drawn from the Govt. treasury," the ACB said according to GNS, adding, "It caused huge loss to the State Exchequer on account of misappropriation of funds."
To proceed further into the investigation, the ACB said, the accused were arrested to unearth the modus operandi of siphoning of government funds. "Further investigation in the case is going on." (GNS)