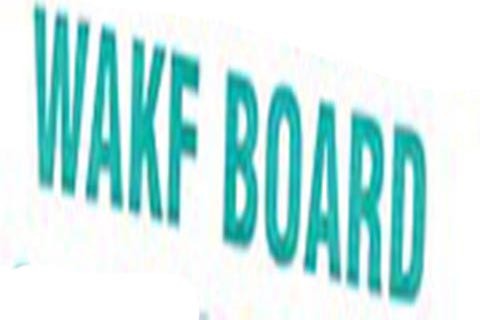 Srinagar, July 09: The Jammu & Kashmir government has proposed modifications in the Central Waqf Act before constituting the Waqf Board in the newly carved out Union Territory.
Official documents reveals that UT administration has decided to vigorously pursue the proposal submitted to Centre for J&K -specific amendments in the Central Waqf Act.
Under the Jammu & Kashmir Re-Organisation Act, Centre is empowered to make adaptations and modification in central laws as well as laws of erstwhile state protected by the Parliament.
According to documents, advisor (Haj and Auqaf Affairs) Farooq Ahmad Khan during a meeting held on May 28, 2020 desired that the proposal regarding amendments in Wakf  Act 1995 with regard to UT of J&K,  which has already been submitted to Ministry of Home Affairs and Ministry of Minority Affairs, need to be followed up.
The Central Waqf Act became applicable to J&K UT after two state laws governing management of Wakf properties were abolished by the Parliament.
The Jammu & Kashmir Wakf Act-2001 and The Jammu and Kashmir Muslim Specified Wakfs and Specified Wakaf Properties (Management and Regulation) Act 2004 were the laws  governing management of  Muslim Shrines and properties in the erstwhile state of Jammu & Kashmir.
The Waqf Board and Waqf Council constituted under these laws ceased to exist with abolition of these laws from October 31, 2019 when J&K Re-Organisation Act came into effect—(KNO)