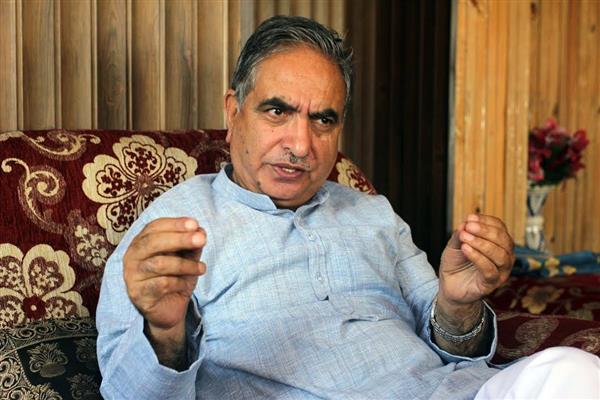 Srinagar, July 7: Senior politician and former Minister, Ghulam Hasan Mir Tuesday said that Kashmiri officers are being sidelined and they feel disempowered at all levels.
"In Civil bureaucracy, police and Judiciary, Muslims in Kashmir feel nowhere. They are being sidelined and there is complete imbalance in the system. Kashmiris found nowhere and even in Civil Secretariat-which is the seat of power, the dejected Kashmiri officers are felling detached," Mir told news agency in an interview, adding, that that even Muslims have been sidelined in Jammu and Kashmir Bank.
"There is complete change in scenario after the abrogation of Special Status in Jammu and Kashmir. Outsiders have an edge over locals who whether from Kashmir or Jammu are not given too much weightage," he said.
Ghulam Hasan Mir who is now affiliated with Jammu Kashmir Apni Party led by Syed Altaf Bukhari said that there are loopholes in Domicile Law and those loopholes need to be stitched. "We will fight till we completely secure our jobs and land," Mir said.
Castigating National Conference for not showing any 'interest' in Delimitation Process, Mir said that it is the duty of National Conference to represent people of Kashmir in Delimitation Committee and it should not keep itself aloof from the process.
"Why I am angry and hold National Conference responsible is that this party has 3 Parliament Members and yet it declined to be part of Delimitation Process. All these 3 members should resign then if they can't represent people," he said adding that there are political parties who will try to create imbalance through delimitation exercise. (KNT)