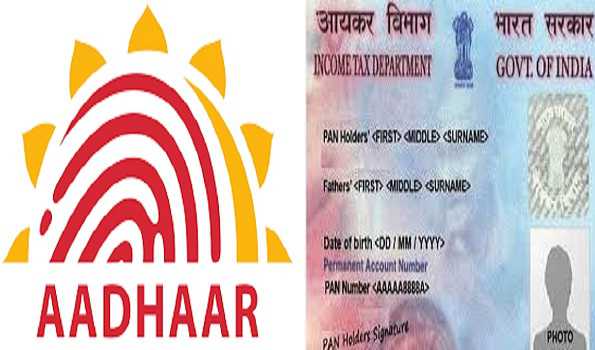 New Delhi, Jul 6: The Central Board of Direct Taxes (CBDT) on Monday extended the deadline for linking PAN card to Aadhaar card by March 31 next year, keeping in mind the situation arising out of the global pandemic of Novel Coronavirus.
The Income Tax Department gave this information on Monday. According to the Department, PAN card can now be linked to Aadhaar by March 31, 2021.
'Understanding & keeping in mind the times that we are in, we have extended deadlines. PAN-AADHAAR linking can be done till March 31, 2021. We do hope this helps you plan things better,' the Income Tax Department posted on it's official Twitter handle.
'This time, the time limit has been extended keeping in mind the corona pandemic and those who were not able to link PAN card to Aadhaar card yet for some reason.
Earlier, this deadline was June 30 and there was a provision of a fine of Rs 10,000 for the PAN card holder, who did not provide the link.