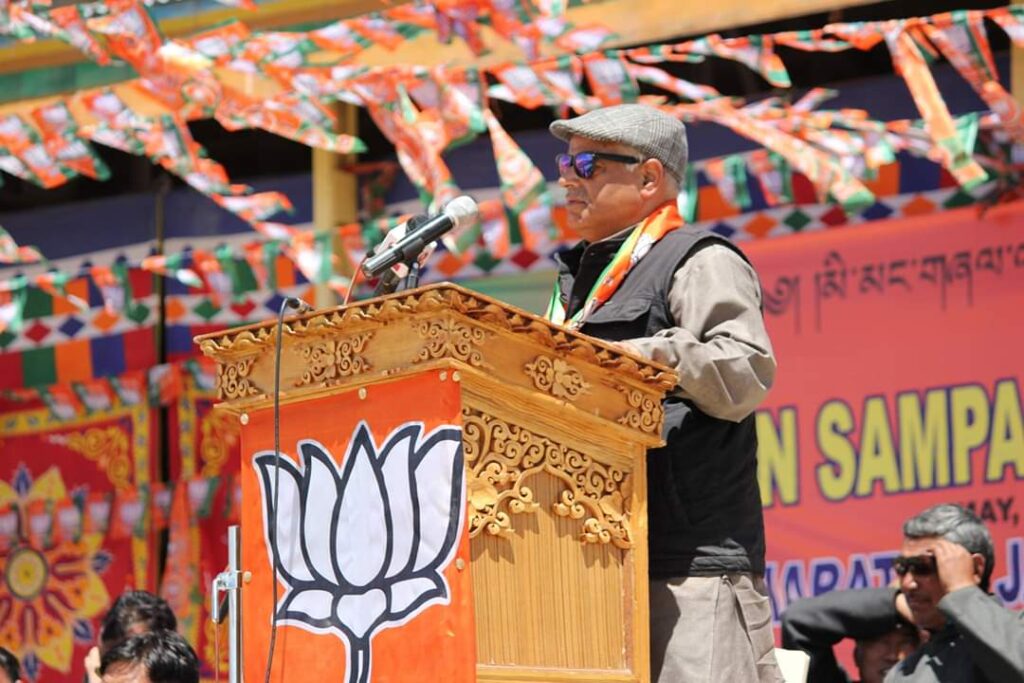 Srinagar, July 06: The Bharatiya Janata Party (BJP) on Monday claimed that all mainstream politicians detained after abrogation of Article 370 have been released.
"They (mainstream politicians) were detained because of their statements prior to August 5 last year. For their safety and for the safety of the general public, they were detained. Today, all are free and some have even started their political activities," BJP General Secretary (Organization) Ashok Koul claimed.
Koul ,who was talking to reporters at BJP's Srinagar headquarters on the eve of birth anniversary of Jan Sangh founder Dr Shama Prassad Mukherji, said that Article 370 was never permanent in J&K and after its abrogation, people have reaped the benefits that include complete end to stone pelting and there is no law and order or civilian killing at the encounter sites now.
The BJP leader said that even the then Prime Minister of India Pandit Jawahar Lal Nehru had stated that Article 370 was temporary. "The then Law Minister of India BR Ambedkar too didn't incorporate Article 370 which means it remained a temporary Article. Then there was Article 35 A. Where did this come from? It was incorporated through a presidential notification which was wrong," Koul said as per the news agency—Kashmir News Observer (KNO)
He said that the question remains what did the people achieve out of Article 370. "My answer is nothing," he said.
The BJP leader said that all the regional parties, whether National Conference or Peoples Democratic Party played politics over Article 370 and 35-A just to ensure that they remain in power. "Common people in Kashmir or Jammu got nothing and instead were befooled on one or the other pretext by the regional political parties," he said as per KNO.
He said people of J&K were kept in the dark for the past 70 years by none other than the leaders of political parties, which ruled the erstwhile State.
"Today, benefits of rollback of Article 370 are clear: Stone pelting has completely vanished and there is no protest or a civilian killing at the encounter sites," Koul said.
To a question about former Hurriyat Conference (G) chairman Syed Ali Geelani's exit from Hurriyat Conference, Koul said: "Geelani is a veteran politician. He has been in the Assembly and knows the benefits of democracy. Had he taken the decision of quitting Hurriyat earlier, perhaps Kashmir would not have seen this much of bloodshed and chaos."
Koul praised Prime Minister Narendera Modi for the huge package worth Rs 20 lakh crore for the Covid-hit states and UTs and the free ration to the poor that would cost the country Rs 80,000 crore. "I urge the J&K administration to ensure that all the benefits reach the common people of Kashmir," he said—(KNO)