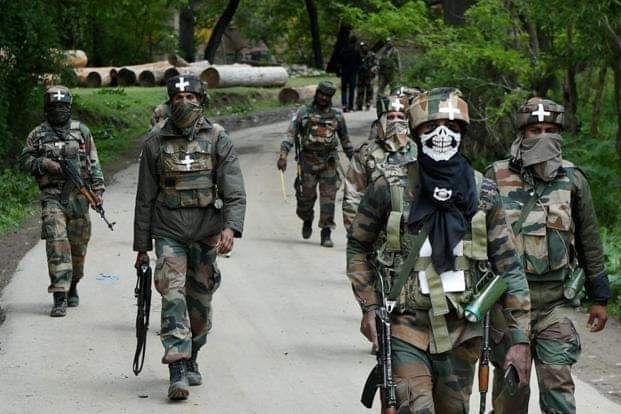 Srinagar, June 21: Three unidentified militants have been killed in an ongoing operation in Zoonimar area of downtown Srinagar today.
Police said that a gun fight broke out in Zoonimar- Gilkadal area of Srinagar's old city after joint teams of police and Quick Reaction Teams (QRTs) of CRPF cordoned of the area on the basis of a specific information about presence of militants.
Talking to reporters at the encounter site, Inspector General of Police Kashmir range said that three militants are trapped in house. "Two of them are locals.
We launched the operation in the night. For almost two-and a half hours, we tried to persuade the hiding militants to surrender. Repeated announcements to them by the locals of the area were also made. We also brought family members of two militants to the spot. They also appealed their children to surrender, but all efforts didn't succeed," the IGP said.
He said that two out of three militants are locals and one seems to be foreigner. A police official told KNO that as the hiding militants refused to surrender and opened fire at the forces triggering an encounter, three unidentified militants were killed.
This is the second encounter in Srinagar's downtown in the recent past. Earlier, two militants including the divisional commander of Hizbul Mujahideen outfit Junaid Sehrai were killed. The authorities have snapped mobile internet services in entire Srinagar district as a "precautionary measure." KNO