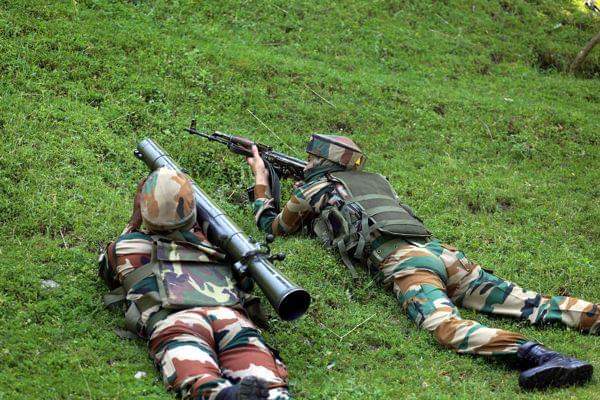 Srinagar: Four militants were killed in two separate gunfights with government forces that's broke out yesterday in Meej area of Pampore and Bandpawa village of Shopian area in South Kashmir.
"#MeejPamporeEncounterUpdate: #Patience & #professionalism worked. No use of firing & IED. Used tear smoke shells only. Maintained #sanctity of the #mosque. Both #terrorists hiding inside mosque neutralised: IGP Kashmir. @JmuKmrPolice," police tweeted.
Earlier the encounter broke out yesterday morning after joint teams of forces cordoned of the area on the basis of a tip-off about presence of militants.
"One of the militants was killed in an initial exchange of fire when he tried to take shelter in a chow shed. Two others, managed to flee from the spot who later took refuge in a mosque at Meej village of Pampore," an official had said.
They said that in Meej village repeated announcements are made on loudspeakers by the police and army asking militants to come out," an official said, adding that security forces have not "opened any fire at the mosque keeping in view the sanctity of the religious place."
In yet another encounter, one more militant was killed in a gunfight that broke out on Thursday in Bandpawa.
An official said that one more militant was killed in the gunfight. With this killing, the death toll of the militants in the encounter has reached two
A team of Police, Army's 44 RR and CRPF launched a cordon and search operation on specific information about the presence of militants in the area.