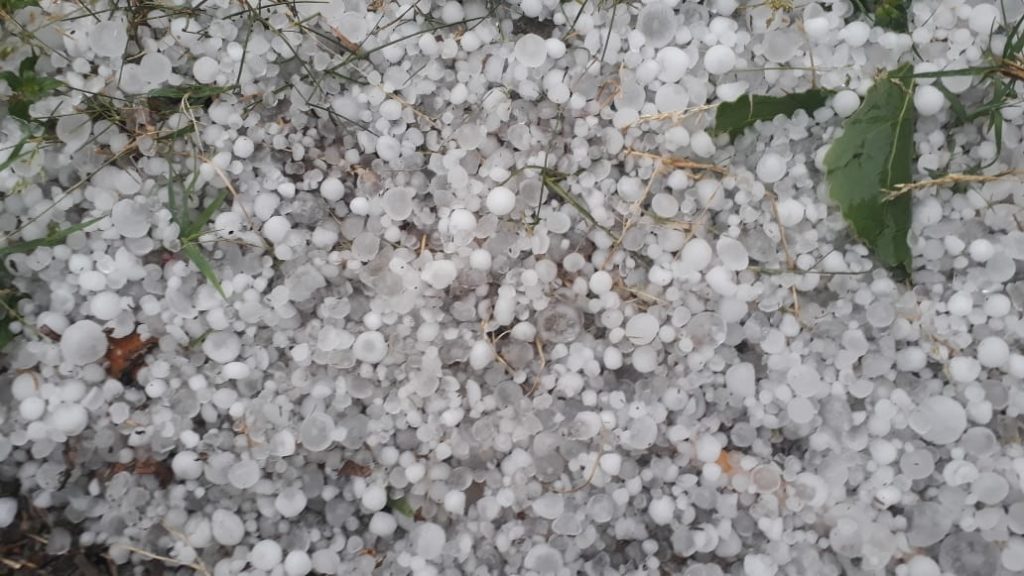 Handwara, June 06: The hailstorm wrecked havoc in several parts of North Kashmir's Handwara town on Saturday.
Reports said that heavy rains lashed parts of Handwara town on Saturday afternoon, followed by heavy hailstorm, inflicting huge loss to apple, cherry, pears, apricot and other crops.
It also said the hailstorm wrecked havoc to standing crops including apple orchards and vegetables in Handwara, Guloora, Kultoora, Hanjishart, Pohrupeth, Chaklaa Pohroo, Lower Qaziabad, Maratgam, Kargam and adjoining areas of the town.
"The hailstorm has badly damaged the crops and hit the lone source of income of people in these villages" said Basit Rasool, a resident of Kultura.
Meanwhile affected farmers and apple growers demanded compensation for the losses.