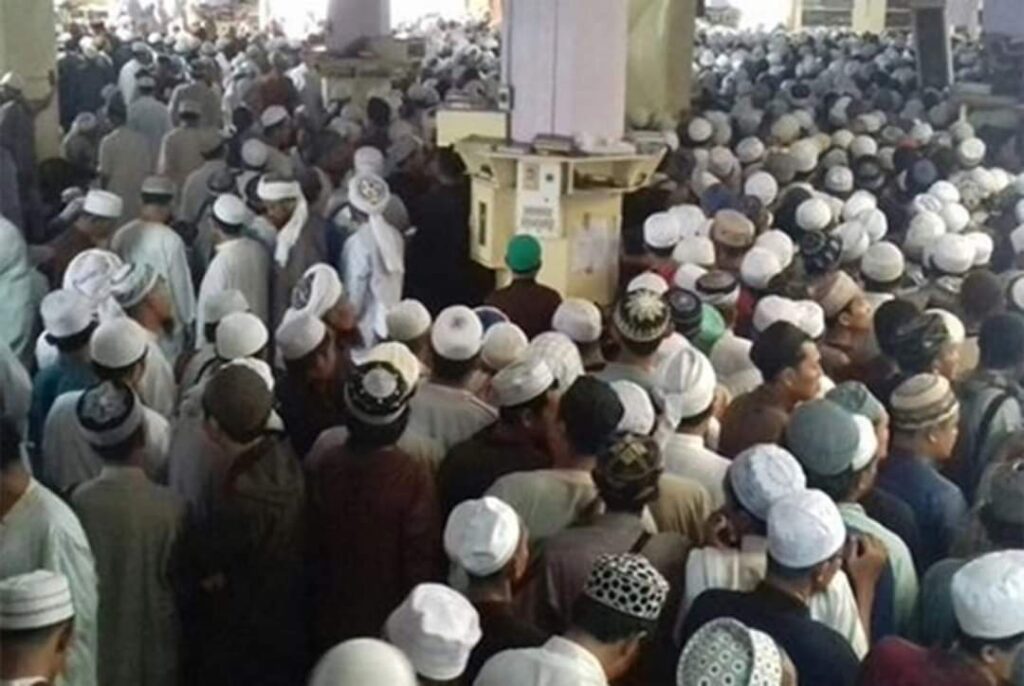 Delhi: A total number of 2,550 foreign Tablighi Jamaat members, who were staying in India during the countrywide lockdown implemented to combat the outbreak of coronavirus, have been blacklisted by the Home Ministry, according to reports.
The 2,550 foreign nationals will not be allowed to enter into India for next 10 years, the news report said quoting MHA officials, Hindustan Times reported.
A large congregation organised by the Tablighi Jamaat in the Nizamuddin area of the national capital New Delhi in March had emerged as a major hotspot of Covid-19 in the country. Some of the participants, who were later tested positive for coronavirus, had travelled to their home states across the length and breadth of the country.
The decision of banning the foreign Tablighi Jamaat members was taken after details of the foreigners found illegally living in mosques and religious places emerged from across the states in India.
Thousands of coronavirus cases in India tracing back to the congregations held in March at the Markaz, which is the global headquarters of Tablighi Jamaat in Delhi, has put the place in the spotlight.
The sect's leadership is already being probed for violating norms under the epidemic diseases law while its volunteers from abroad have been booked for violating visa norms and the Foreigners Act.