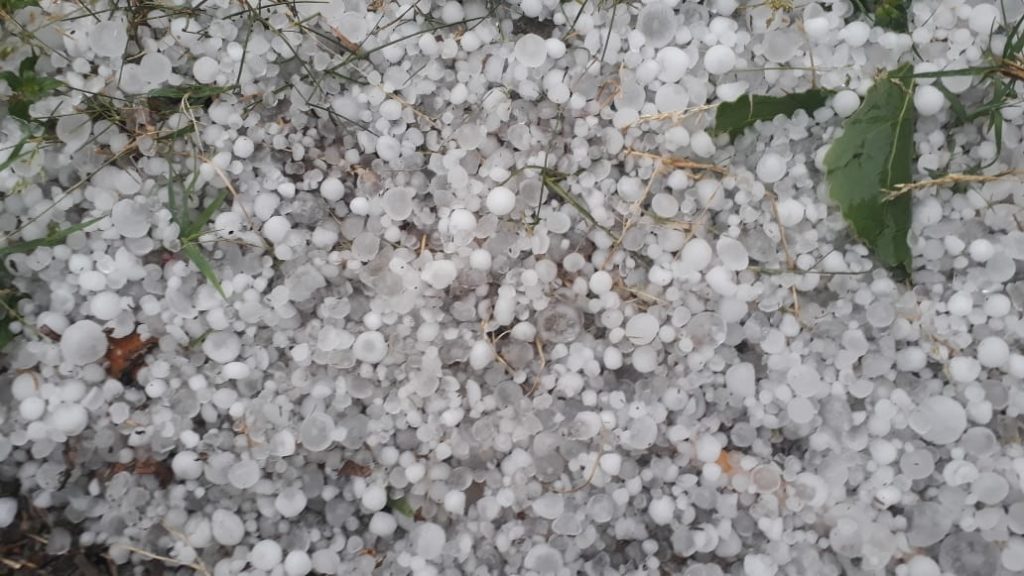 Srinagar, June 03 : The hailstorm wrecked havoc in several areas of South Kashmir's Shopian and Kulgam districts on Wednesday, causing massive damage to crops, apple orchards and vegetable fields, locals said.
The hailstorm caused huge losses to crops, apple orchards, vegetable fields and standing crop in several villages of the twin districts, locals said.
A farmer informed that apple orchards were completely damaged due to the hailstorm in Noorabad area of Kulgam
A fruit grower from Shopian Pahnoo said that the hailstorm has caused huge losses to their orchards and other crops
The affected areas include Asnoor, Watoo, Korel Mirwani, K.H Pora, Noorabad, Yaripora, Mangzam in Kulgam and Pahnoo in Shopian district.
Meanwhile, affected farmers and apple growers have demanded compensation for the losses and urged Lieutenant Governor Girish Chandra Murmu to intervene into the matter –(KNO)