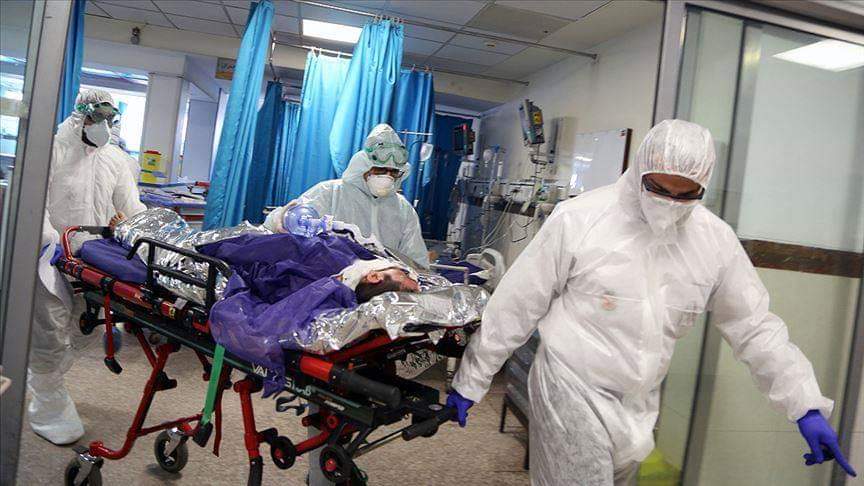 Srinagar May 31: 16 pregnant women and an employee (nursing orderly) were among 105 fresh cases of covid-19 declared by the government in Jammu and Kashmir on Sunday, taking the overall tally of the infected persons in J&K to 2446.
Official sources said that among them, 24 were reported from Anantnag, 17 from Kulgam, 15 from Baramulla, 11 from Budgam, 10 from Kupwara, 8 from Srinagar, six from Jammu, three each from Kathua and Rajouri, two each from Shopian and Ramban and one from Samba.
Dr. Salim Khan, nodal officer for COVID-19 at the Government Medical College Srinagar, said that out of 510 samples processed at Microbiology Lab at CD hospital, 50 came out to be positive—17 from Kulgam, 15 from Baramulla, 12 from Anantnag, three from Tral Pulwama, one each from Srinagar, Shopian and Budgam.
Regarding the sixteen pregnant women, he said, ten are from Baramulla, five from Kulgam and one from Anantnag district.
He said one employee, nursing orderly in Microbiology, at CD hospital also tested positive for the virus.
Dr. G H Yatoo, Nodal Officer Coronavirus Control Measures at SKIMS, said that out of 723 samples processed at the viral diagnostic lab since last update, 21 returned positive.
Professor Farooq Jan, Medical Superintendent SKIMS Soura, said that among these cases 11 are from Kupwara, seven from Srinagar including one sample received from CMO Srinagar, three from Anantnag and one from Shopian.
He said that the cases include 39-year-old male, 35-year-old, 4-year-old girl from Naseem Bagh and Habak Hazratbal, 25-year-old from Malik Mohalla Shopian, 32-year-old man from Rawalpora Kerewa Annatnag, Seepan Khanabal Anantnag, 30-year-old woman from Bemina Srinagar, 24-year-old man from Ganipora Langate, 70-year-old man from Verinag Annatnag, a male and a 6-year-old girl from Natipora Srinaga, 26-year-old man from Avoora Kupwara, 24-year-old and 29-year-old men from Gulgam Kupwara, 25-year-old and 22-year-old men from Zurhama Kupwara, 32-year-old from Taratpora Kupwara, 55-year-old man from Dardpora Kralpora Kupwara, 48-year-old man from Manzgam Kupwara and 28-year-old man from Baghi Mehtab Srinagar.
Dr Riyaz Untoo, Principal SKIMS Bemina told that out 125 samples processed at the hospital's diagnostic laboratory till 1830 hours today, two came out to be positive.
They include 36-year-old man from Ohangam Budgam and 27-year-old from Hyderpora Srinagar. (GNS)