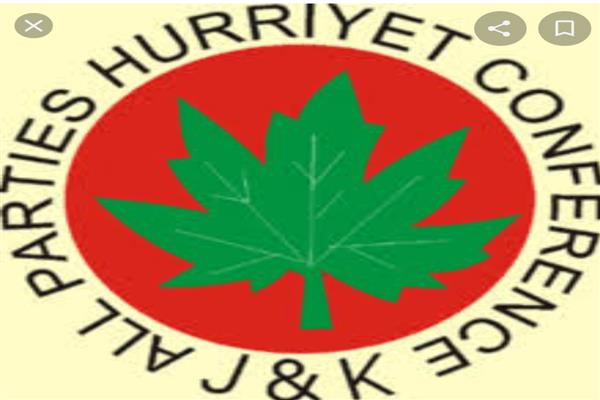 Srinagar, May 19: All Parties Hurriyat Conference (M) today accused that Government of India (GOI) is speeding up new ordinances to effect demographic changes in J&K.
"In these severally difficult times of the global pandemic which the world is struggling to deal with -like elsewhere there is a lockdown in Kashmir, in such a time Govt of India is sneakily speeding up new ordinances to effect demographic change in Jammu and Kashmir and turn its residents into a minority in due course of time," a statement issued by Hurriyat said.
"That this is being done at the time of the pandemic lockdown which follows the August lockdown so that people already under duress due to the repeated lockdowns are unable to protest it , makes it more condemnable," statement added.
APHC said that Govt of India believes that at this time the world is distracted by the pandemic to take notice, so it fervently appeals to the global community and people with a conscience in India, to wake up to these happening in J&K and respond to our situation in the light of ethics and principles of justice, statement added.
APHC reiterated that J&K is an internationally acknowledged issue that has to be resolved peacefully as per the wishes of its people and between India Pakistan and the people of entire J&K the three parties to the conflict. (KNS)