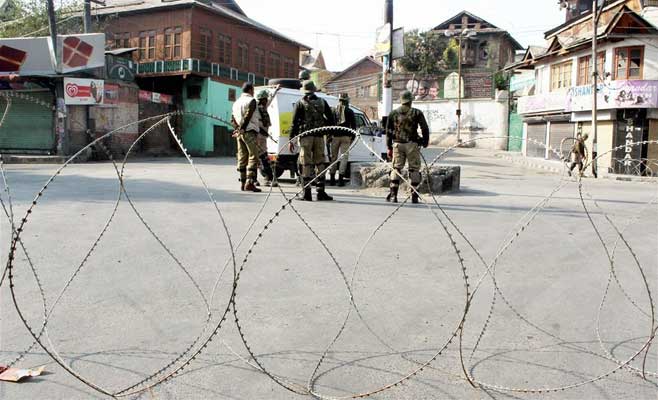 Baramulla, May 17: Authorities on Sunday declared Kunzer town of north Kashmir's Baramulla District as red zone after a Shopkeeper tested positive for COVID-19 on Saturday.
Reports said that all entry and exit points leading to main Kunzer areas were sealed after a case of COVID-19 person was reported.
A health official told that samples will be again taken from the shopkeeper as there was some confusion on his report.
The total number of COVID-19 positive cases in district Baramulla stands at 105 including few from other districts.
Meanwhile authorities on Sunday sealed one dozen shops after they were found functioning voilating the prohibitory orders in Baramulla town.
A civil official told news agency that despite repeated warnings, the shopkeepers defying orders and today a revenue team along with police swung into action on the directions of Deputy commissioner Baramulla against violators found in the town. He said strict action was also taken against private vehicles found moving around without permission.(GNS)