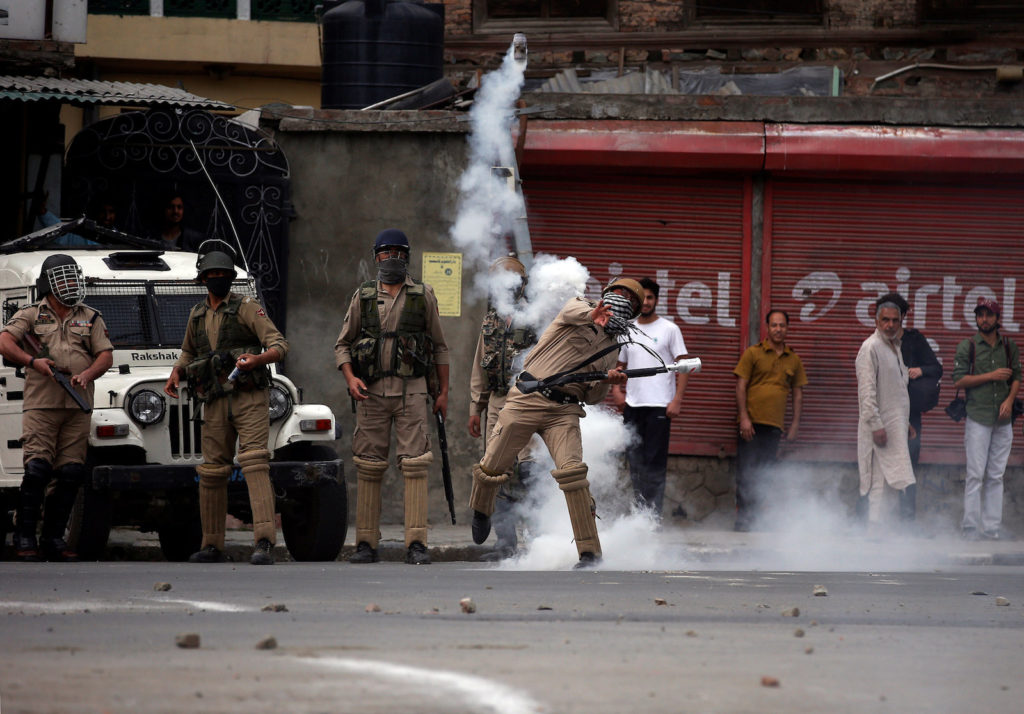 Representational PictureSrinagar, May 7: A 32-year-old man was killed allegedly in action by government forces to quell protesters at Pulwama district following the killing of Hizb-ul-Mujahideen commander Riyaz Naikoo and his associate in a gunfight with joint team of police, army and CRPF at Beighpora area of the southern Kashmir district on Wednesday.
At least 25 people were also injured in the action, sixteen of whom were shifted to SMHS hospital here for specialized treatment to bullet and pellets wounds.
Reports said that soon after on the spot killing of the youth identified as Jahangir Yousuf Parray (32) son of Mohammad Yousuf Parray, the locals concealed his body under grass to prevent police from taking away it to be buried away from home.
He was late on Wednesday evening buried near his home in Utmulla area which falls between Pulwama and Shopian districts.
While the death of the youth has been confirmed locally, there was no official confirmation in this regards.
As Utmulla area, as per revenue records falls in Pulwama,.
When contacted Deputy Commissioner Dr. Raghav Langer who said: "please contact SSP in this regard."
The Senior Superintedent of Police Awantipora Tahir Saleem said: "As far as the areas falling under my jurisdiction was no such incident reported to hospital."
The SSP Pulwama when contacted about the killing said that the "police have no information about it."
As Utmulla area falls under police jurisdiction of Shopian, GNS tried to contact deputy commissioner as well as SSP of the southern Kashmir district for comments. However number of calls to deputy Commissioner and a text message on his whatsapp went unanswered.
The SSP could not be contacted for the comment despite repeated attemps.
Divisional Commissioner Kashmir Pandurang K. Pole said "he will look into." (GNS)