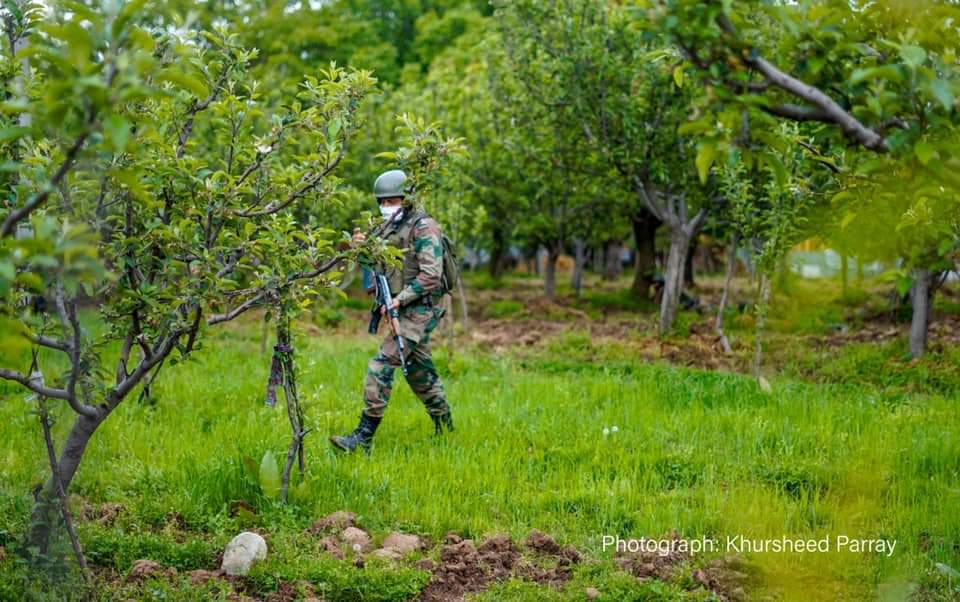 Srinagar: One militant has been killed in the ongoing encounter on Tuesday in Sharshali area of Khrew in South Kashmir after an encounter broke out between militants and government forces last night.
Police said in a tweet that "in the ongoing encounter at Sarshali, #Khrew,#Awantipur
One militant killed so far."
Earlier joint team of army's 50RR, 185 BN of CRPF and police launched cordon and search operation in Sharsali area of Khrew.
During cordon and search operation brief exchange of firing took place between militants and government forces.
Meanwhile another encounter is going on in Beighpora area of Awantipora which is the native village of top Hizb commander Riyaz Naikoo where a top militant commander, according to police, is trapped.