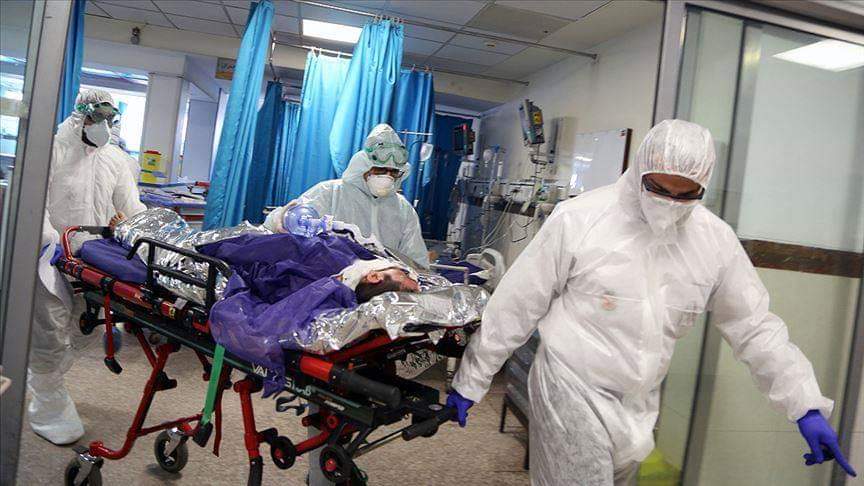 Srinagar, May 4: 24 persons tested positive for the novel coronavirus in last 24 hours in Kashmir Valley, officials said on Monday.
Officials told that 20 cases were confirmed at Viral Diagnostic Lab at SKIMS, four others at Covid-19 testing lab at Chest Disease Hospital Dalgate Srinagar and one at Jammu.
They said that among the 24 new cases from Kashmir division, 12 are from Baramulla, four from Budgam and two each from Srinagar, Shopian, Bandipora and one each from Pulwama and Poonch district.
Dr G H Yatoo Nodal officer for covid-19 at SKIMS said that out of 755 samples tested on Monday 20 samples were found positive. He said that among them 12 are from Baramulla, 04 from Budgam, 02 each from Shopian and Bandipora.
Nodal officer for coronavirus at GMC Srinagar Dr Salim Khan told KNO that out 337 samples tested four were found positive. "Among them two are from Srinagar and one each from Pulwama and Poonch, he said adding that reports of 188 samples are yet come," he said.
He further added that two from Srinagar are mother and daughter duo from Rainawari, from Pulwama is a contact of already positive of already positive patient and from Poonch is an attendant of a patient at Super specialty Hospital Shireen Bagh Srinagar.
Officials said that among the 24 cases found positive on Monday, three are minors. Officials from Baramulla said that out of 12 new cases, 7 belong to Sheer Bagh village while the remaining five patients are from Hardichloo.
Officials from Budgam said that our new Covid-19 patients detected positive today in Budgam district belong to Char-i-Sharief and Haphroo Nagam and officials in Shopian said that new cases are from Hirpora village while as officials from Bandipora said that two new cases belong to Naidkhai area. Officials from Jammu said that new case is a 55 year old man from Nai Basti Jammu who has a travel history of Amritsar.
Dr Shifa Deva Medical superintendent at JVC Bemina told that 12 more patients were discharged from the hospital after their recovery and number of patients who are undergoing treatment at JVC is now 62.
Officials said that among the discharged persons one each belong to Hyderpora Srinagar, Hawal, Gund Jahangir, sopore, Sumbal, 04 from Tangmarg and three non-locals.
As per officials figures 130 positive cases including one death and 61 recoveries are from Bandipora, 109 positive cases including one death and recovery are from are Anantnag, 109 including two deaths and 75 recoveries are from Srinagar, 103 including 39 recoveries and 3 deaths are from Baramulla, 83 including 19 recoveries are from Shopian, 66 including 23 recoveries are from Kupwara, 30 including 12 recoveries are from Budgam, 14 with all fourteen recoveries are from Ganderbal, 11 including 03 recoveries are are from Kulgam and 09 including 03 recoveries are from Pulwama.
In Jammu division, 27 including 26 recoveries are from Jammu district , 20 including one death and 19 recoveries are from Udhampur, 7 with four recoveries are from Samba and 4  including three recoveries are from Rajouri , one from Kishtiwar who has also recovered and one active case each from Ramban, Kuthua and Reasi.
As per the daily information bulletin 77,656 persons in Jammu and Kashmir are under observation while as 11850 persons have been kept under home quarantine besides that 415 persons are in hospital isolation while as 182 persons are under hospital quarantine.
According to the bulletin, 57,969 persons have completed surveillance period and 7,232 persons are under home surveillance besides that so far results of 28,199 samples are available.
Out of 28,199 the number of samples tested negative stands at 27,473 while as 726 have been tested positive, among them 415 are active and 303 persons have recovered and 8 persons have died.