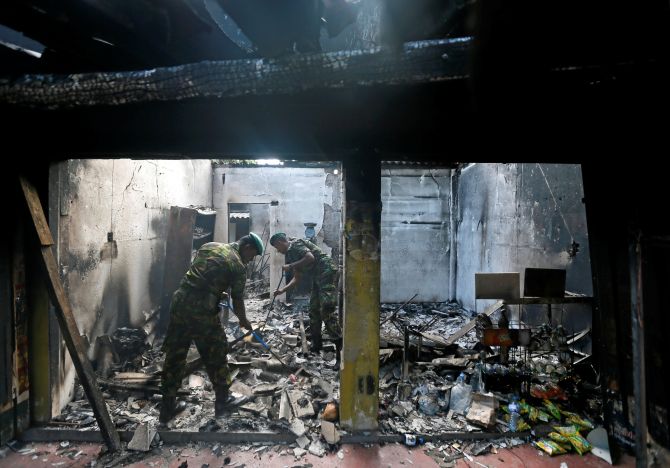 Srinagar: Six civilinas including four children were injured after an unexploded shell went off near encounter site at Lower Munda on Monday afternoon.
Out the the six one has been referred to SMHS hospital for special treatment while three others are being operated at the local hospital.
Official sources said that the blast occurred soon after government forces withdrew from the encounter site.
Senior Superintendent of Police (SSP) Kulgam, Gurinderpal Singh (IPS) told a news agency  that the area was sanitized of the explosives while announcement were made, urging people not to venture into the prohibited area.
"We have also erected banners there, asking people not to go near the spot. While we sanitized the area, there seems that some explosive had been left unnoticed which these persons fiddled with, leading to the blast," he said, adding that five persons were injured and have been hospitalized.
Sources said that five of the injured were shifted to SDH Dooru and one seriously wounded, 15-year-old Obaid Beigh son of Bashir Ahmad Beigh of Lower Munda, to emergency hospital Qazigund.
Dr Asima Nazir, Medical Superintendent of emergency hospital Qazigund said that one injured was administered first aid and later shifted to SMHS hospital Srinagar for specialized treatment.
Dr Rafiq Salathia, Medical Superintendent of Sub District Hospital Duroo said that three of the five injured were referred to GMC Anantnag as "they needed surgical intervention." Two others have been admitted and given required treatment, he added.
The five injured have been identified as Aakash Ayoub Rather son of Mohammad Ayoub Rather of Badermuna, Sameer Ahmad Beigh son of Mohammad Sidiq Beigh, Mehran Showket son of Showket Ahmad Ganie, Zubair Ahmad Shah son of Syed Abdul Ali and Khurshid Ahmad, all residents of Lower Munda.
Earlier three militants were killed in a gunfight between militants and government forces in morning. (GNS)