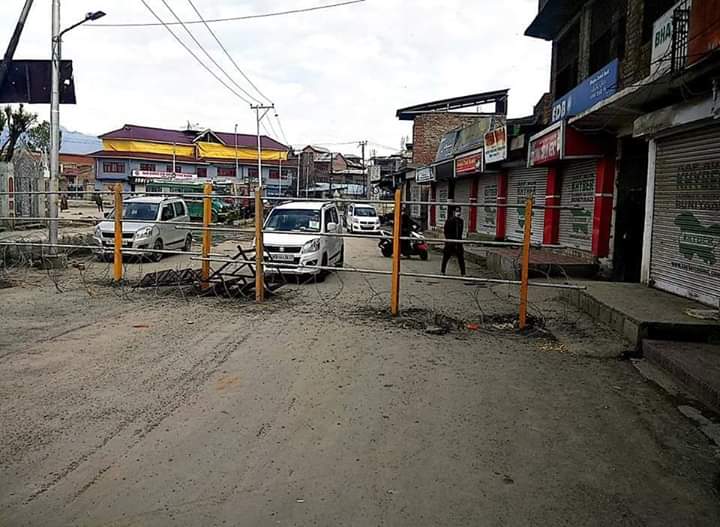 Srinagar: Twenty four persons were tested positive for the novel coronavirus in Jammu and Kashmir on Monday taking the overall tally of the Covid-19 patients in J&K to 547.
Officials said that among 23 new cases, 15 were confirmed at viral diagnostic Lab of SKIMS Soura that include five each from Baramulla and Shopian, 3 from Bandipora and one each from Budgam and Kupwara districts.
Seven other cases were confirmed at the COVID-19 testing laboratory at Chest Disease hospital Dalgate and include six from Anantnag district and one each from Srinagar.
Also, Jammu division reported one fresh case, taking toll of total positive cases in Jammu to 58 and over all tally in J&K has reached to 547.
G H Yatoo Nodal officer for covid-19 at SKIMS said that out of 394 samples tested at SKIMS in last 24 hours, 15 were tested positive while as rest 379 were negative.
"Among new 15 new cases, 5 are from Baramulla, 05 from Shopian, 03 from Bandipora and one each from Kupwara and Budgam," He said adding that all were contacts of previous positive patients besides that no one was discharged from SKIMS on Monday.
Nodal officer for coronavirus at GMC said that out of 376 samples tested in last 24 hours, 7 were tested positive, among them 6 are from Anantnag including the pregnant lady who died two days before and one from Srinagar. He further added that 470 samples were received today while as reports of 94 samples are awaited.
Officials from Reasi district of Jammu said that a 46-year-old teacher who was associated with Tablighi Jamaat and hailing from village Jamsalan in Mahore tehsil of the district was the first person from district who was tested positive taking fill of total positive cases in Jammu division to 58.
Officials from Kupwara said that a 6 year old patient from red zone Anderhama was tested positive on Monday and number of active positive cases have reached to 40 now. KNO