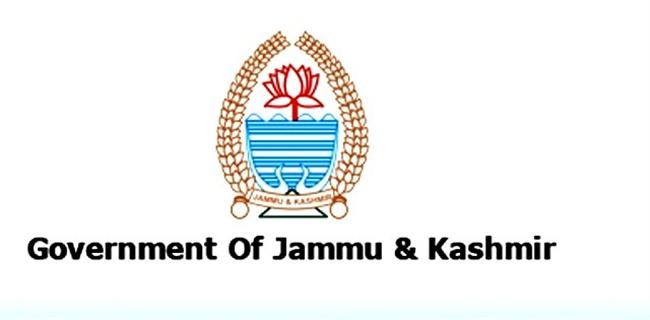 Srinagar: To enforce strict lockdown for safety of general public, J&K administration has decided to conduct burial of killed militants at safer and isolated places onwards. In this regard families of the slain militants will be provided passes by concerned Deputy Commissioners to facilitate their presence in last rites in presence of Magistrates.
According to Kashmir News Service (KNS), Government of India and Union Territory of J&K have issued several directions for enforcement of strict lockdown for the safety of general public in view of combating the spread of Covid-19 pandemic.
After Covid-19 outbreak across J&K, administration has taken strong note of huge gatherings, funerals and burials of militants killed in Arwani, DH Pora and Sopore areas during lockdown period where militant sympathizers instigated mobs towards violence.
"Besides security agencies, health authorities also took note of these incidents as there were genuine apprehensions of mass transmission of Corona Virus during such gatherings", sources told. They added, "It has been learnt that few militants have also been infected by the virus".
They said in order to ensure health security of the people at large, the administration has decided to conduct burial of militants at safer and isolated places during which proper procedure of burials will be followed such as conduct of Post Mortem and lifting DNA samples of killed militants prior to their burial in accordance with religious customs.
Sources said that the families who identify and claim the bodies of killed militants are being provided passes by concerned DC's in order to facilitate their participation in last rites in presence of Magistrates.
They said the same procedure was earlier followed at central Kashmir's Ganderbal district where respective families participated in last rites of three killed militants.
According to sources, unidentified militants are also being buried in accordance with the religious customs in presence of Magistrates.
Sources said that allowing funerals at native places of killed militants would lead to the breakdown of the strict protocols of lockdown thereby endangering the health and wellbeing of the community at large. They said such examples of breach were witnessed during the burials of militants in Sopore, Arwani and DH Pora.
Sources added that using force to disperse such gatherings on such occasions would only lead to significantly worse outcomes. Therefore, to avoid such situations, the measures being taken are purely in the interest of the people. (KNS)