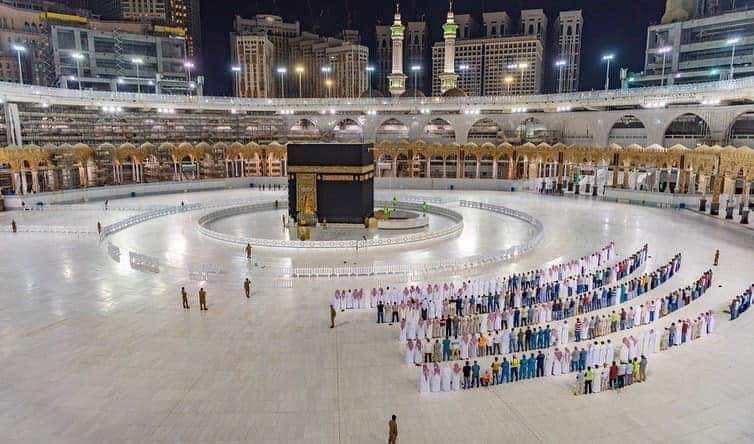 Madinah: The first Taraweeh prayer on the first night of the holy month was offered at the Prophet's Mosque on Thursday night with the continued suspension of entry of worshipers due to coronavirus pandemic, reports said.
The reduced version of the Taraweeh prayer comprising five Tasleemat (10 Rak'ahs), which was earlier approved by Custodian of the Two Holy Mosques King Salman, was attended by employees and workers of the General Presidency of the Two Holy Mosques' Affairs.
The Prophet's Mosque authority has provided all care and attention while putting in place preventive measures in and around the mosque in coordination with the various departments and relevant authorities.
The authority has also intensified cleaning and disinfection operations with environmentally friendly sterilizers and detergents of high quality that do not affect public health. It has also activated high-accuracy thermal cameras to monitor body temperature of people when they enter the mosque.