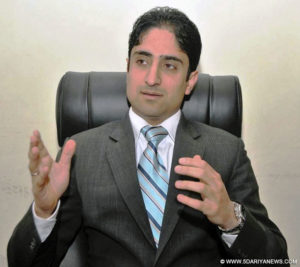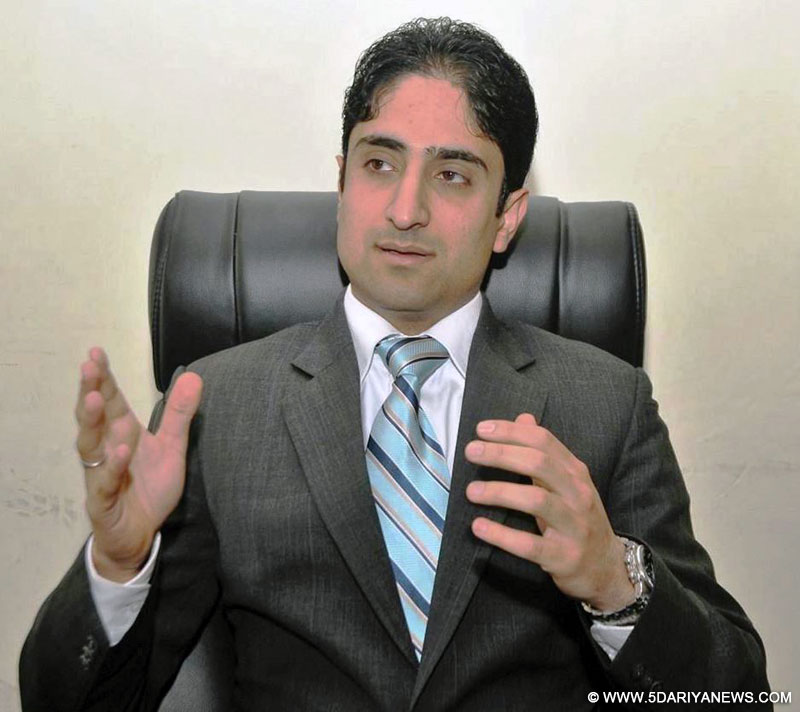 Srinagar: Mayor of Srinagar, Junaid Matoo has accused police of singling out sanitation workers and then beating them in Srinagar while they were risking their lives to sanitize the city and make it Corona virus free.
In a bid to give credence to his accusations, Matoo shared a video on Twitter, which allegedly showed policemen beating some men, who the mayor described as municipality employee going on their routine work.
"After MULTIPLE instances of sanitation workers being BRUTALLY beaten by policemen in Srinagar, I AGAIN brought the matter into the notice of SSP Srinagar yesterday – along with this video – where SMC employees are being SINGLED OUT, thrashed, abused – as if for ENTERTAINMENT!," Matoo tweeted while sharing a video.
After MULTIPLE instances of sanitation workers being BRUTALLY beaten by policemen in Srinagar, I AGAIN brought the matter into the notice of SSP Srinagar yesterday – along with this video – where SMC employees are being SINGLED OUT, thrashed, abused – as if for ENTERTAINMENT! 1/n pic.twitter.com/WeGWvJG6iW

— Mayor of Srinagar #StayHomeSaveLives (@MayorofS) April 15, 2020
Rather than at least pretending to be objective in dealing with these repeated brutal transgressions – the said Officer – elaborately – told me how "Municipality is Municipality" and "SMC is trying to reach the sky". Reminding me of the number of policemen he commands. 2/n

— Mayor of Srinagar #StayHomeSaveLives (@MayorofS) April 15, 2020
He said Srinagar municipality was at the fore front of Srinagar's heroic battle against COVID 19, and its employees were risking their life to make city safe
SMC has been at the FOREFRONT of Srinagar's heroic battle against #Covid19. SMC INITIATED the response in Srinagar. 5,000 of our workers took relentlessly every single day – risking their own health and safety for the people. They don't deserve abuses and humiliation! 3/n

— Mayor of Srinagar #StayHomeSaveLives (@MayorofS) April 15, 2020
This mindset needs to change. I appreciate the role being played by the Police, by our doctors, by the @srinagaradmin and ALL departments and agencies BUT I can't be a mute spectator to the police brutalizing sanitation workers for entertainment! 4/n

— Mayor of Srinagar #StayHomeSaveLives (@MayorofS) April 15, 2020
He continued:
While the Hon'ble PM @narendramodi Ji has termed sanitation workers as "Corona Warriors" and as Srinagar has been considered to be one 16 best performing cities in the country – our sanitation workers here are being beaten black and blue. Repeatedly. 6/n

— Mayor of Srinagar #StayHomeSaveLives (@MayorofS) April 15, 2020
I also extend my FULL moral support to all SMC employees and especially the BRAVE sanitation workers on the ground! They've been working tirelessly for three weeks! Going above and beyond their call of duty! They are heroes and I will not allow for them to be brutalized! 8/8

— Mayor of Srinagar #StayHomeSaveLives (@MayorofS) April 15, 2020