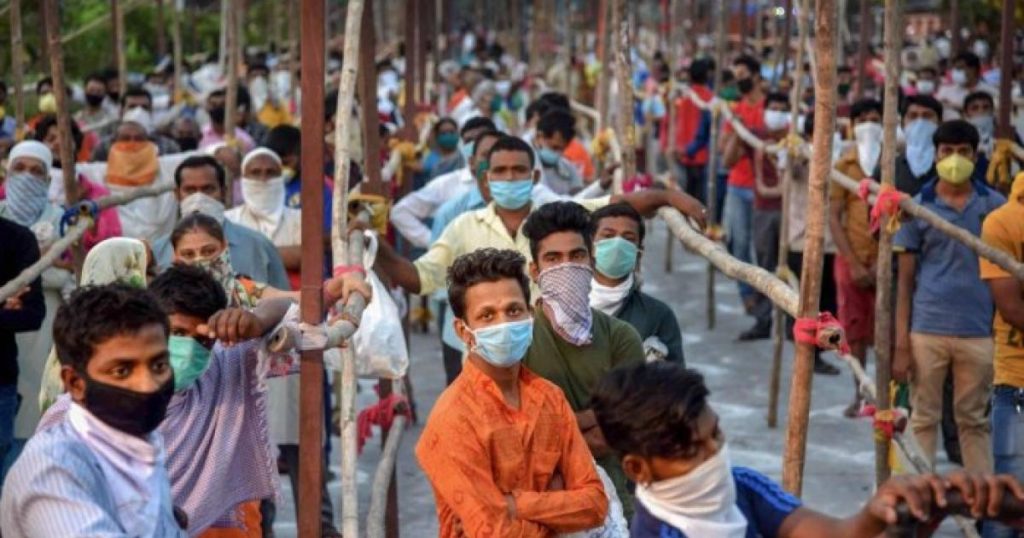 New Delhi: With more than 472 fresh cases in the past one day, confirmed cases of Novel Coronavirus in the country on Sunday crossed 3500 mark and shot up to 3577 on Sunday evening, according to the Health Ministry data.
The number of coronavirus casualties have gone up to 83 with 15 fresh deaths since Saturday.
With around 189 fresh active cases adding up since Sunday morning, the total number active cases by Sunday evening were now 3219, according to the health ministry data.
There is a little increase in the number of cured and discharged cases, the number now stands at 274.
With continued spike in the cases since a couple of days, the national capital has left behind Maharashtra and now has the maximum number of confirmed cases in country standing at 503, with seven deaths reported so far, followed by Maharashtra with 490 cases and 24 casualties, and Tamil Nadu with 485 confirmed cases of Covid 19.
Maximum deaths due to the virus have so far been reported in Maharashtra.
Lav Agarwal , Joint Secretary Health Ministry while briefing the press on Sunday evening said that the government is proactive in dealing with the situation with the approach ,' instead of virus chasing us, we chase the virus.'
He said that the cabinet secretary had held video conferencing with the DMs and the SPs across the country discussing the situation and suggestions and observations were shared regarding dealing with the situation amongst the officials.
The Indian Council of Medical Research official on Sunday said that there was no evidence of the virus being airborne yet.
Travel by the Tablighi Jamaat is one of the main reasons behind the rise in numbers of confirmed cases.
On Saturday evening the health ministry had said that out of the total cases of the deadly virus so far reported in the country, about 1023 were related to those, who either came in contact with, or attended the religious congregation, organised by Tablighi Jamaat at the Nizamuddin Markaz last month.
Mr Agarwal had said that positive cases related to Tablighi Jamaat have been reported from 17 states and Union Territories.
These include Delhi, Maharashtra, Jammu and Kashmir, Assam, Andhra Pradesh, Tamil Nadu, Karnataka, Kerala, Telangana, Uttar Pradesh, Jharkhand, Himachal Pradesh, Uttarakhand, Haryana, Andaman & Nicobar, Rajasthan and Arunachal Pradesh.
Delhi , Tamil Nadu , Uttar Pradesh and Rajasthan are among those states where the numbers have rapidly spiked in the past three – four days.