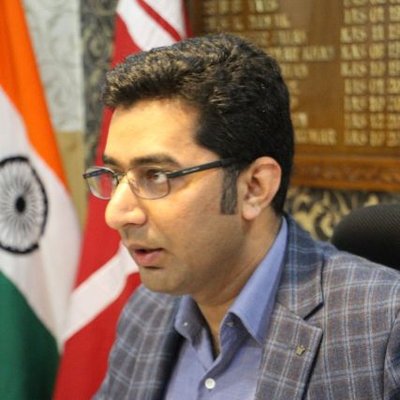 Srinagar : The deputy commissioner Srinagar on Saturday stated that no instruction were passed by the district administration to suspend the routine classwork at the National Institute of Technology (NIT) Srinagar.
DC Srinagar, Shahid Iqbal Chaudhary said the NIT authorities approached the district administration to seek directions about keeping the institute functional or not.
"We simply told them that government has announced summer vacation for colleges but divisional administration has not ordered for closure of schools.
They (NIT) were assured of every possible support in every possible situation.
Chaudhary said the NIT authorities however misinterpreted the conversation and ordered suspension of classwork at the institute. "I had not issued any such directions," he said.
He further said the NIT director later approached the administration that they will require some fleet of SRTC buses to ferry students out of the institute.
"The SRTC buses were provided on request of the NIT administration because they had decided to evacuate the students given the panic created among the parents of the non-local students," Chowdhary added.
On Friday evening, the NIT administration issued a notification and announced suspension of classwork for all courses till further orders. Later on Saturday morning the SRTC buses reached NIT premises and students were being evacuated from the hostels and taken to Jammu.
The move created panic among students who said they were not being asked anything about their shifting from hostels. "Nobody is telling us anything about why we are being evacuated from hostels and sent home," a group of students said.