Srinagar: Yatra to the holy Amarnath cave shrine was resumed on Tuesday from Baltal base camp, after remaining suspended for three days, due to slippery track following rain, while pilgrimage on the traditional Pahalgam route was progressing, with 3.23 lakh yatris having paid obeisance, since the commencement of the yatra, from July 1.
Meanwhile, a fresh batch of 1175 pilgrims left for Bhagwati Nagar, Jammu base camp in 47 vehicles for Baltal in the central Kashmir district of Ganderbal and Nunwan Pahalgam in south base camps early this morning, under unprecedented security arrangements.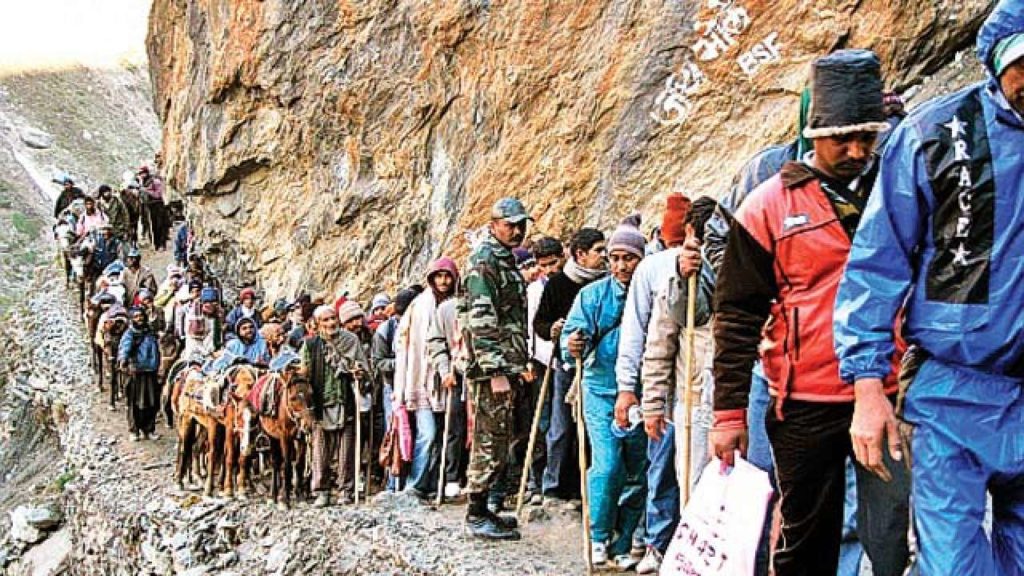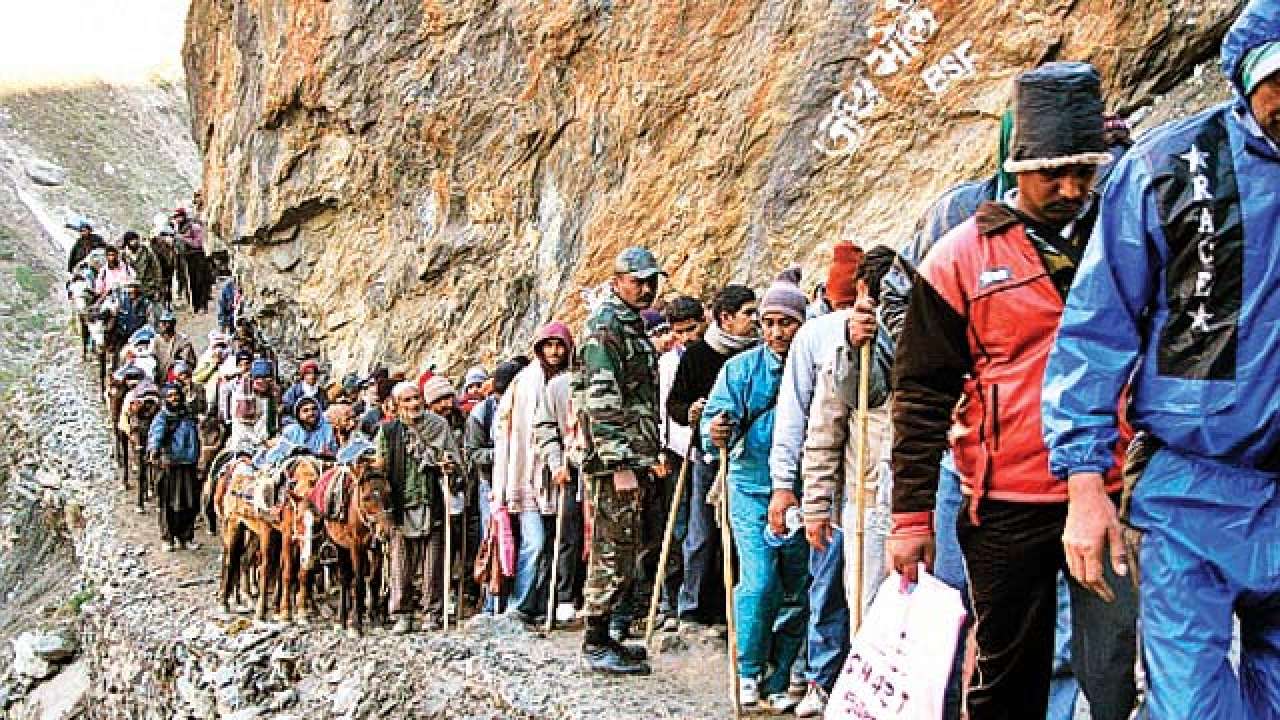 An official said that the religious journey was suspended on the shortest Baltal as a precautionary measure, due to slippery track, since Saturday. 
Similarly, he said the devotees, who were scheduled to leave the cave shrine after darshan for Baltal, were stopped, to prevent any accident.
The weather is pleasant and track is also safe for foot journey, the official said, adding that a fresh batch of 4278 pilgrims, including 921 women, 29 sadhu and nine children, left Baltal base camp early this morning, for the cave shrine. 
The worshippers are likely to reach the cave shrine, after covering the hilly distance on foot in the afternoon, to pay obeisance. The pilgrims, who were staying in the camps near the shrine after darshan, were also returning back to base camp.
He said a fresh batch of 431 pilgrims left Nunwan Pahalgam base camp for Chandanwari, the first halting station on the traditional route, also reachable by vehicles. He said the worshippers, who had night halt at different halting station on this track, also left for the next station, early this morning. 
He said on the 29th day of the Yatra, 2,055 Yatris had paid obeisance at the Holy Cave. More devotees were arriving at the cave shrine to pay obeisance, he said, adding that so far, 3.23 lakh Yatris had the darshan of the self-made Shivling, at the Holy Cave.