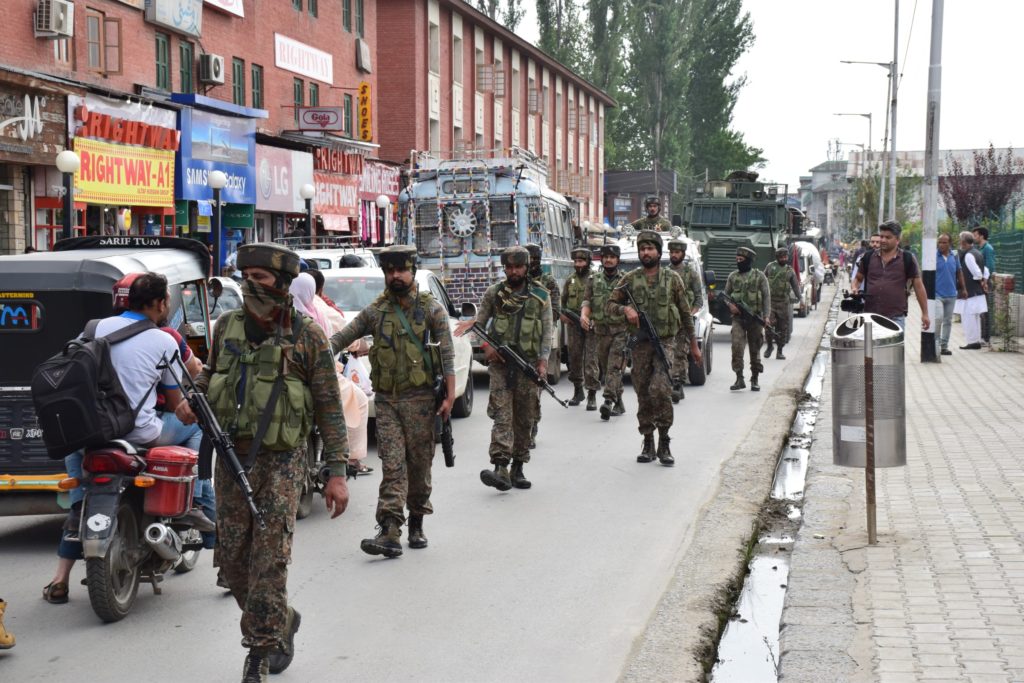 Srinagar: The additional troop deployment of 10,000 paramilitary forces in Kashmir was made after inputs about major militant attack in Kashmir, news agency ANI reported.
Quoting top govt sources, ANI reported that there were inputs about a major terrorist attack being planned by "Pakistan-based terrorist groups in Kashmir valley, behind the govt decision to deploy 100 more companies of paramilitary forces there".
"Top govt sources: NSA Ajit Doval had held a meeting of counter-terrorism grid in Jammu and Kashmir in view of this major terrorist attack threat in the Kashmir valley. The decision to deploy the troops is to further strengthen the counter terrorist grid in the state".
Earlier, rumors were ripe that the countdown for the removal of the controversial Article 35A in Jammu and Kashmir has started after Centre has decided to move 10,000 additional paramilitary troops there to address the likely fallout of the move on the ground.
All the mainstream political leaders and people from various sections of society believed that the sudden induction of forces was to prepare ground for the removal article 35 A.
However, later, Additional Director General Police (ADGP) Law and Order Muneer Khan said 100 companies of paramilitary forces were brought to replace those personnel of training companies, who are deployed on various duties since last year starting from Urban Local Bodies elections.
"Around 200 training companies are presently performing duties in the Valley which are to be replaced in phased manner. More training companies will be relived in due course of time with fresh forces. Presently around 200 companies of paramilitary are deployed in Kashmir," he told Kashmir News Service .
He appealed people not to give ear to rumours.