Pulwama: A primary government school in Samboora village of Pampore in Pulwama district is a victim of official apathy and is turning out to be a headache for teachers and students due to the persistent waterlogging issue. 
A teacher of the school said that the school has been facing the waterlogging problem for many years and despite taking up the matter with higher authorities nothing happened.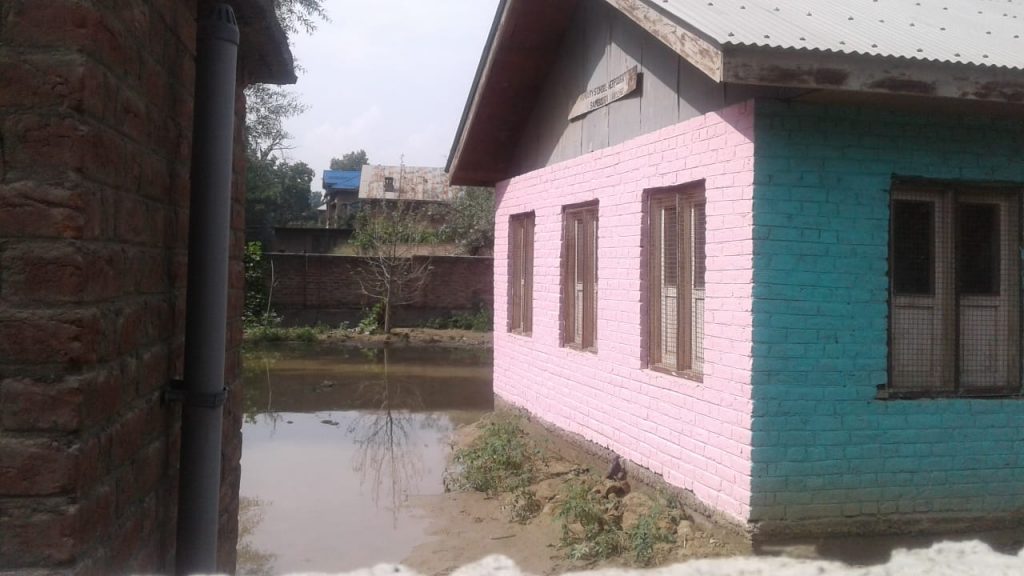 He said that there is a pond of dirty water near the school building and when it rains heavily, the pond overflows and water enters into the premises.
"Days after the rainwater stinks making it extremely difficult for the students and the teachers to attend the school," he said.
Chief Education Officer Pulwama Naseem-ul-Ganie told The Kashmir Pres said that he has taken up the matter with higher authorities and expects the redressal of the issue soon.