Srinagar: The Press Club of India (PCI) on Friday congratulated the newly elected body of the Kashmir Press Club and granted affiliation to the Kashmir Press Club.
The Press Club of India has also added Kashmir Press Club (KPC) as the member of Federation of Press Clubs of India.
The decisions in this regard was conveyed by Anant Bagaitkar, President Press Club of India.
"On behalf of the Press Club of India, we congratulate you and your team for successfully getting elected as members of the new Managing Committee of Kashmir Press Club", the PCI President wrote to KPC President Shuja ul Haq on Thursday, July 25.
"As per your request, the KPC has been granted the admission and been included as a member of the Federation of Press Clubs of India. We welcome you in the Federation also", he said, adding that the members of the KPC "also deserve the credit for the successful conduct of election and their active participation in this democratic process".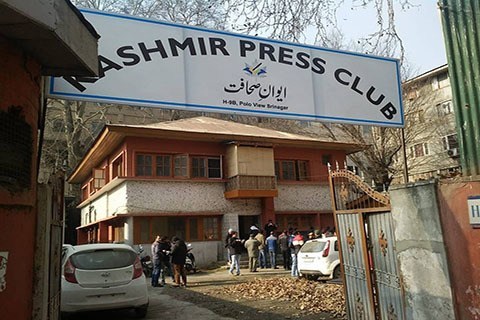 While welconing the decision by the PCI to grant affiliation  and the inclusion in the Federation of Press Clubs of India, the Kashmir Press Club has  conveyed its thanks and gratitude to the PCI President for grating the request for affiliation in a short span.
"We hope to work closely with PCI and the Federation for the benefit of our members", KPC President Shuja told the PCI President while  thanking him  for the good wishes.
In an effort to forge alliances and reach out to other clubs in the country, the KPC had recently taken up with the PCI for grant of affiliation and also intends to forge more such alliances with other clubs like Press Club of Mumbai and Chandigarh Press Club.
The affiliation and allainces with other press clubs of the country is expected to help the KPC coordinate and arrange future  exchange programmes with journalits and media persons.