New Delhi: India on Wednesday sought to mount pressure on Pakistan on the much talked about reviving bilateral parleys with Defence Minister Rajnath Singh insisting that if Modi government agrees for formal parleys with Islamabad, New Delhi will "also talk on Pak-administered Jammu and Kashmir".
"Pakistan se agar baat hogi, kewal Kashmir par baat nahi hogi. Pak-adhikrit Jammu-Kashmir par bhi baat hogi, (If there will be talks with Pakistan, I want to make it very clear, we will not only talk on Kashmir issue, but we will need to talk on Pak-administered Jammu and Kashmir also)," Defence Minister said in the Lok Sabha in presence of External Affairs Minister Dr S Jaishankar.
The 'Pakistan-administered Kashmir' is often called Pakistan-administered-Kashmir and is subject of a long-running conflict between two countries.
The territory shares a border with Gilgit-Baltistan and also borders Pakistan's Punjab province to the south and Khyber Pakhtunkhwa province to the west. 
To the east, PaK is separated from the state of Jammu and Kashmir by the Line of Control (LoC).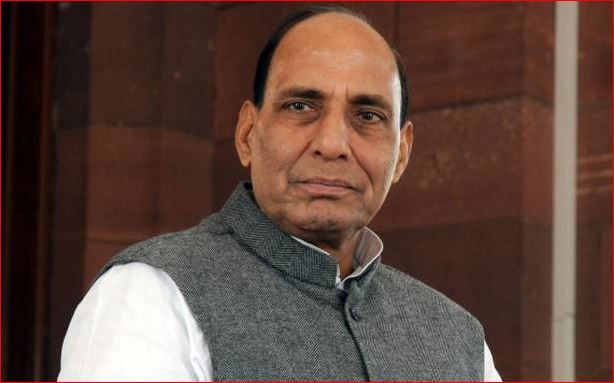 Making a brief intervention during Zero Hour, Mr Singh said the issue of Kashmir is linked to India's "swabhiman – self pride" and therefore – he asserted – "We can compromise on anything, but we can never do that with national self pride". 
No third party mediation is acceptable to India, he said echoing the sentiment expressed by External Affairs Minister in both Houses of Parliament on Tuesday.
"It is true our Prime Minister Narendra Modi and US President Donald Trump did have talks (at Osaka in Japan) in June. But External Affairs Minister in his statement has made it clear that on Kashmir, there was no talk with President Trump)," Mr Rajnath Singh said after Congress floor leader Adhir Chowdhury demanded that Prime Minister Modi come to the House and issue clarification on the matter himself.
DMK leader T R Baalu also wanted Mr Modi's presence in the House.
However, Congress and the DMK staged walkout protesting the absence of Prime Minister in the House.
Earlier during Question Hour, "Pradhan Mantri Jawab Do" and "Pradhan Mantri Hosh mein aao" slogans were heard in the House after Speaker Om Birla disallowed Congress floor leader Adhir Ranjan Chowdhury's demand that Mr Modi should respond to members' queries on the issue.
Mr Trump's statement that Prime Minister Modi has asked him to 'mediate' on Kashmir dispute between India and Pakistan had rocked both Houses of Parliament on Tuesday also.
"No one can give a better and authentic statement than External Affairs Minister. Because when Modi and Trump held bilateral talks, our External Affairs Minister was himself present there," the Defence Minister told the Lower House of Parliament.
"On Kashmir issue, there can be no question of any third party intervention, as we are aware that such a thing will go against the spirit of the Shimla Agreement," Mr Rajnath Singh said.
The government has maintained that it has been India's consistent position that all outstanding issues with Pakistan are discussed only bilaterally. 
Moreover, Dr Jaishankar also categorically told Parliament that – the Shimla Agreement and the Lahore Declaration provide the basis to resolve all issues between India and Pakistan. 
The Shimla Agreement between Prime Minister Indira Gandhi and her Pakistani counterpart was inked on July 2, 1972 while Lahore Declaration was signed when Atal Bihari Vajpayee had made the famous bus journey to Lahore during the stint of Pak PM Nawaz Sharif on February 21, 1999.
India has suspended comprehensive bilateral talks with Pakistan since 2016 and has made it clear that formal parleys would be possible only after Islamabad takes concrete and result oriented actions against terrorism originating in Pakistan. (UNI)