Zia-ul-Haq
Anantnag: The air conditioners (ACs) in the lone maternity and child (MCH) hospital Anantnag remains defunct since the day it was installed adding to the agonies of the patients in the scorching summer heat. The AC's in two labor and two surgical wards of the hospital, according to insiders were installed in the hospital wards four years ago to keep the wards hot during winters and cool during summers.
However, insiders say, the ACs only worked for a few months after installation.
"The AC's soon after being installed in the hospital stopped working with the result the expecting mothers who remain admitted there have to face agonies," insiders told The Kashmir Press.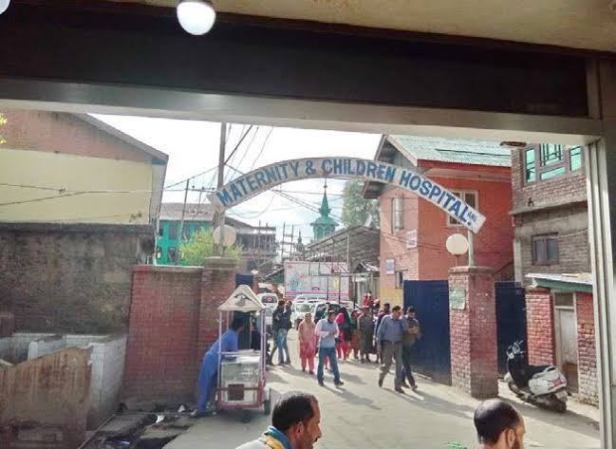 Located in the congested Sherbagh locality, the hospital caters to the patients of all the four southern districts.
The hospital faces severe space crunch and to accommodate the huge influx of patients hospital authorities have placed beds in the corridors. 
More than a hundred patients remain admitted in the hospital every night. 
"The wards having the capacity of ten beds are stuffed with thirty beds. Every patient is accompanied by two to three attendants. Due to the non-functional ACs in such crowded wards, you can see the expecting mothers and those having undergone surgeries sweating," said an insider. 
A doctor posted in the hospital said in such hot conditions the patients needing post-operative care and may suffer acute infections. 
"Patients are treated like cattle in the hospital. Since the hospital building is old and dilapidated with no ventilation, authorities should have installed at least four ACs in one ward. But they have installed one in each which too are not working," the doctor said. 
Interestingly in the office of the medical superintendent and consultants' chamber of pediatric section ACs are functioning well. "It is ironic that the ACs are functioning normally in the chambers of the doctors and office of the MS but nobody is bothered about what is happening to the patients in the ward block of the maternity section," said another doctor. 
Chief medical officer (CMO), Anantnag, Dr. Mukhtar admitted that patients suffer in the hospital due to space crunch and defunct ACs but added that the commissioner secretary health has issued strict directions to the concerned medical superintendent to set the AC's right.
"Commissioner secretary health himself visited the hospital on Saturday and saw the condition of the hospital. He on spot passed strict directions to the hospital management to either repair defunct ACs or install new ones so that patients don't suffer," CMO told The Kashmir Press.