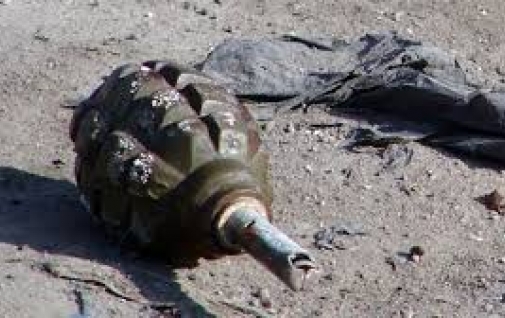 Srinagar: A live hand grenade was today recovered by police after it was found lying beneath a bridge at Handwara in north Kashmir's Kupwara district.
Official sources told GNS that the grenade was spotted by some locals and informed police about it. Soon a police team along with Bomb Disposal Squad (BDS) reached the spot and recovered the device which was lying inside a nallah under the bridge commonly known as 'Talri Pull' in Handwara.
A police officer also confirmed the incident.