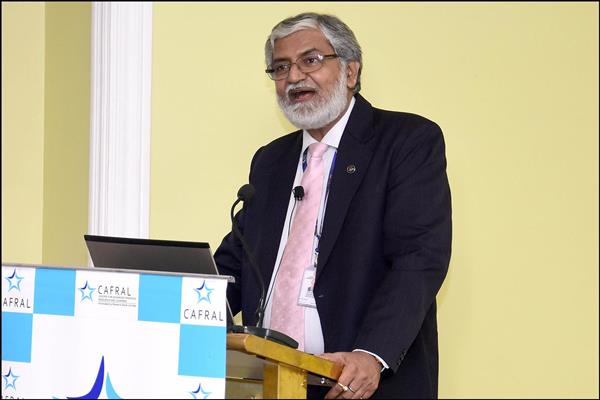 Srinagar: The Reserve Bank of India on Thursday appointed AK Misra, former Executive Director of RBI as Additional Director on the Board of Directors of Jammu and Kashmir Bank Limited.
The step was taken in exercise of the powers conferred by the sub-section (1) of Section 36 AB of the Banking Regulation Act, 1949 (10 of 1949).
His appointment shall be for a period of two years, with effect from July 3, 2019 to July 2, 2021 or till further orders, a Raj Bhavan spokesperson said here this afternoon.
"He shall hold office during the pleasure of Reserve Bank of India, and subject thereto, for a period of two years up to July 2, 2021 or till further orders, whichever is earlier", read the order.
As Additional Director on BOD of the JK Bank, Mr Misra shall be entitled to the usual sitting fee and allowances as payable to other directors, for attending the meetings of the Board and Committees, the spokesperson added.
Controversy
The Bank was embroiled in controversy recently, after the Anti-Corruption Bureau, Jammu had formally booked the management, officers and officials of the J&K Bank, along with the beneficiaries, of financial irregularities/loan fraud worth crores of rupees, on 28th June.
This came after a Joint Surprise Check was conducted by the ACB Jammu, following allegations that J&K Bank officials had extended loans to the proprietors of a partnership firm Paradise Avenue during 2012-17, flouting the norms, with the resultant that the loan accounts turned into non-performing assets.
It also came out that with the collusion of the bank officials, the consideration amount in the sale deed was shown to be paid through cheques with an inflated cost of the land.
The ACB, Jammu had registered a case and conducted searches at the premises of individuals/companies connected with the Paradise Avenue and seized incriminating material and documents. Investigations were still going on.
Concern
Jammu and Kashmir Chief Secretary BVR Subrahmanyam had said on Wednesday that action against the J&K Bank came after the central bank expressed written concern over governance issues within the institution.
He averred that the government would protect the bank as it is the shining glory of the state and would be brought at par with the international standards with branches in London, Singapore and Dubai.
'We have not acted against J&K Bank. RBI gave us a letter saying that they are very concerned about the governance issues in the bank and these issues have been pending despite repeated requests of RBI,' the Chief Secretary said.
He informed that J&K Bank has had a history of appointing people on recommendations under CSR. The Chief Secretary asserted that the bank has spent Rs 50 crore to develop golf courses as part of CSR, at a time when it was given Rs 500 crore by the government to remain operational.