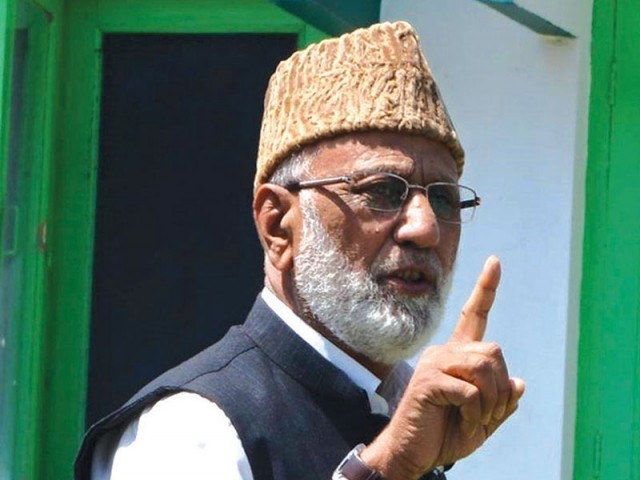 Srinagar: Tehreek-e-Hurriyat Chairman Mohammad Ashraf Sehrai Wednesday visited the residence of Jammu and Kashmir Liberation Front (JKLF) chairman Muhammad Yasin Malik at Maisuma in Srinagar.
Sehrai as per a statement issued to KNO was accompanied by some party members including Ashraf Laya and Rafiq Shah. The delegation led by Sehrai reached Maisuma and met Malik's sister and mother to inquire about well being of Malik, whose health was earlier deteriorated in the jail.
Sehrai also visited the residence of Advocate Sofi Abdul Gaffar of Ahmed Nagar Soura to share a grief and condolence with the bereaved family over the demise of Gaffar's wife. He also expressed solidarity with the deceased's wife and prayed for peace to the departed soul.
While addressing the mourners, he enlightened the philosophy of death and life and the way of life a Muslim is supposed to spend.