New Delhi: Government on Tuesday revealed that 587 of security forces personnel have been killed in militant attacks across India since 2016 till June 15 this year and 323 of them were slain in Jammu and Kashmir.
Replying to a question of Sunil Kumar Singh in Lok Sabha by, Minister of State for Home, G Kishan Reddy said that 82 personnel were killed in J&K in 2016, 80 in 2017, 91 in 2018 and 70 till June 15 this year.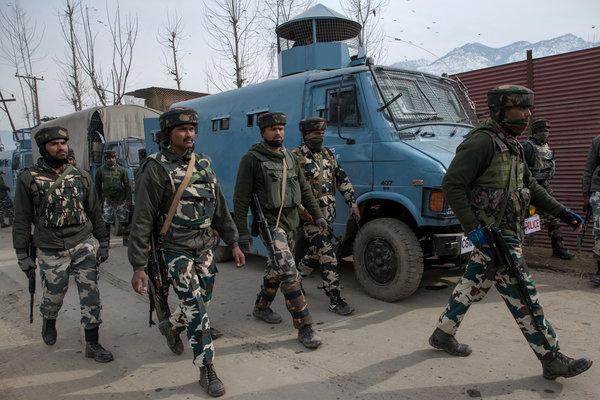 Similarly, he said, 38 personnel were killed in Chhattisgarh in 2016, 60 in 2017, 55 in 2018 and 14 in 2019 (till June 15).
The remaining soldiers, he said, were killed in Andhra Pradesh (1), Bihar (1), Jharkhand (8), Maharashtra (21), Odisha (12), Aandhra Pradesh (6), Assam (8), Manipur (26), Meghalaya (1) and Nagaland (6).
Reddy said Government of India was committed to support the families of slain security forces personnel and Next-of-Kin (NoKs) of CAPF personnel are given ex-gratia compensation of Rs 35 lakh (w.e.f. 01.01.2016).
"In addition, ex-gratia payment is also given to the families of the martyrs including State security force personnel, under Security Related Expenditure (SRE) scheme in LWE affected areas, Jammu & Kashmir and North East region," he said, adding, "The State Governments also have their own compensation policy for the families of State Police martyred."