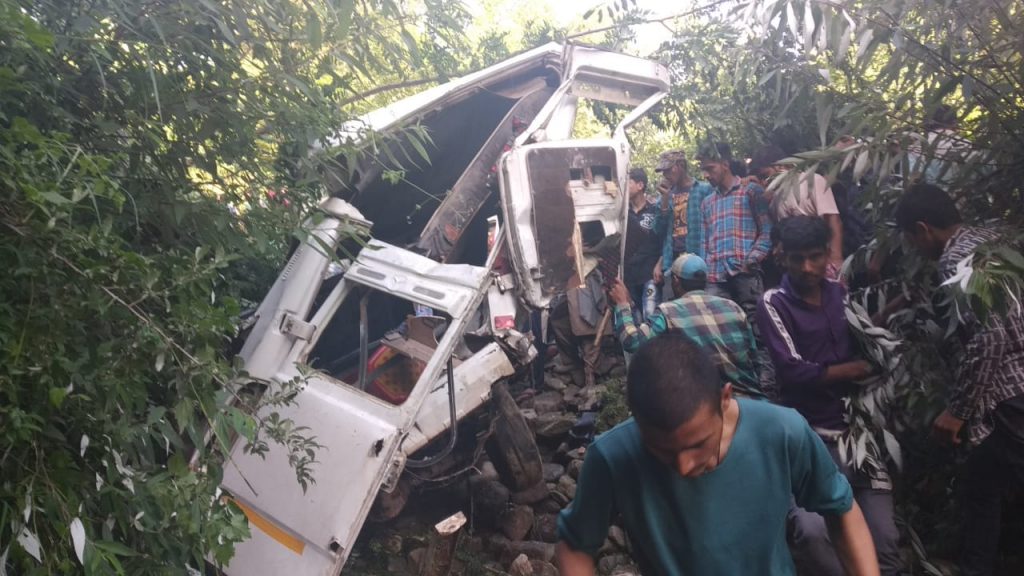 Rajouri: Five persons died while as five others were injured after a vehicle in which they were traveling in met with an accident at Kewal Budhal in Rajouri district of Jammu and Kashmir on Sunday.
Reports reaching GNS said that a temo traveller (JK02AU-8910) skidded off the road near Kewal Budhal resulting in injuries to ten persons.
All the injured were taken to SDH Kandi where three of them was declared brought dead on arrival, he said.
The deceased have been identified as Kawalbant Singh of Kangota, Mohd Taj( Lecturer) of Mendhar and Abdul Rashid of Darhal.
The six other injured were later referred to Rajouri district hospital where two of them Mohd Farooq of Reasi and Suneet Singh of Tuli succumbed to injuries.
BMO concerned Dr Iqbal Malik also confirmed the death of five persons.
A police officer said that five persons died and four were injured in the mishap. He said that a case under relevant sections of law has been registered and further investigations taken up. (GNS)