The repatriation of Rohingya refugees will dominate a two-day summit of South East Asian nations in Thailand as the U.S.-China trade war and dispute in the South China Sea are among other issues to be discussed.
The 34th summit of the Association of Southeast Asian Nations (ASEAN) is scheduled to be held in Bangkok on June 22 and 23, where the leaders of the member states, including Myanmar State Councilor Aung San Suu Kyi and Indonesian President Joko Widodo are expected to attend the summit.
The summit, to be held under the theme "Advancing Partnership for Sustainability", will focus on the repatriation of Rohingya Muslims to Myanmar, besides devising a joint strategy to confront cybersecurity, extremism, terrorism and human trafficking, Anadolu Agency reported.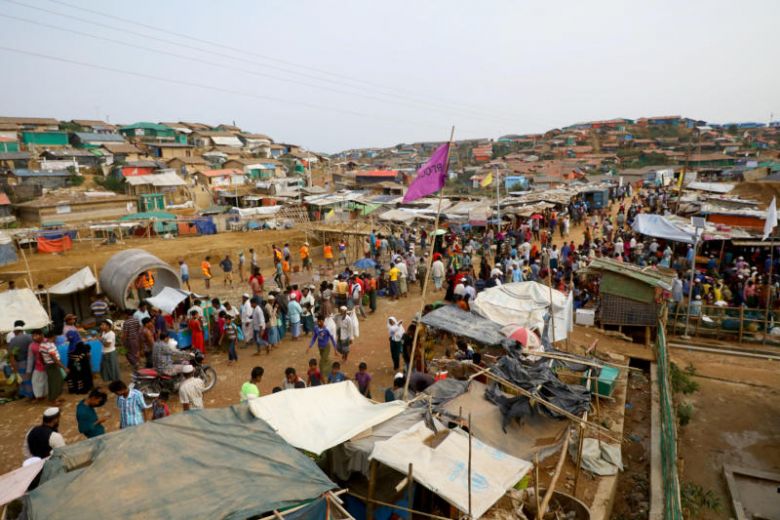 Indonesia said on Wednesday that Widodo will emphasize need to accelerate peace process in the Rakhine State of Myanmar, the epicentre of a massive military crackdown on Rohingya minority Muslims in August 2017.
According to Amnesty International, more than 750,000 Rohingya refugees, mostly women and children, have fled Myanmar and crossed into Bangladesh after Myanmar forces launched a crackdown on the minority Muslim community in August 2017, emerging the number of Rohingya refugees in Bangladesh above 1.2 million.
Jakarta expressed hope that ASEAN countries will encourage and help Myanmar in preparing a plan for repatriation of Rohingya from Bangladesh.
"We hope that ASEAN [member countries] will adopt or approve steps that have been taken," said Indonesian Deputy Foreign Minister AM Fachir.
He hoped that Myanmar will accept the assessment results by the ASEAN-Emergency Response and Assessment Team (ERAT) on the issue of Rohingya, which was assigned to prepare a rapid assessment and support logistics, and coordinate issues related to Rohingya.
In run up to Thailand summit, Suu Kyi has been meeting diplomats of Laos, the Philippines, Thailand and Vietnam in an attempt to evolve a common position on the issue of Rohingya and the situation in Rakhine. She also met ASEAN Secretary General Lim Jock Hoi. 
It is believed that the text of chairman's statement to be issued at the end of the summit will include a desire to facilitate safe, secure and dignified return of Rohingya refugees.
The Buddhist-majority Thailand will propose establishing an ASEAN Centre for Sustainable Development Studies and Dialogue.