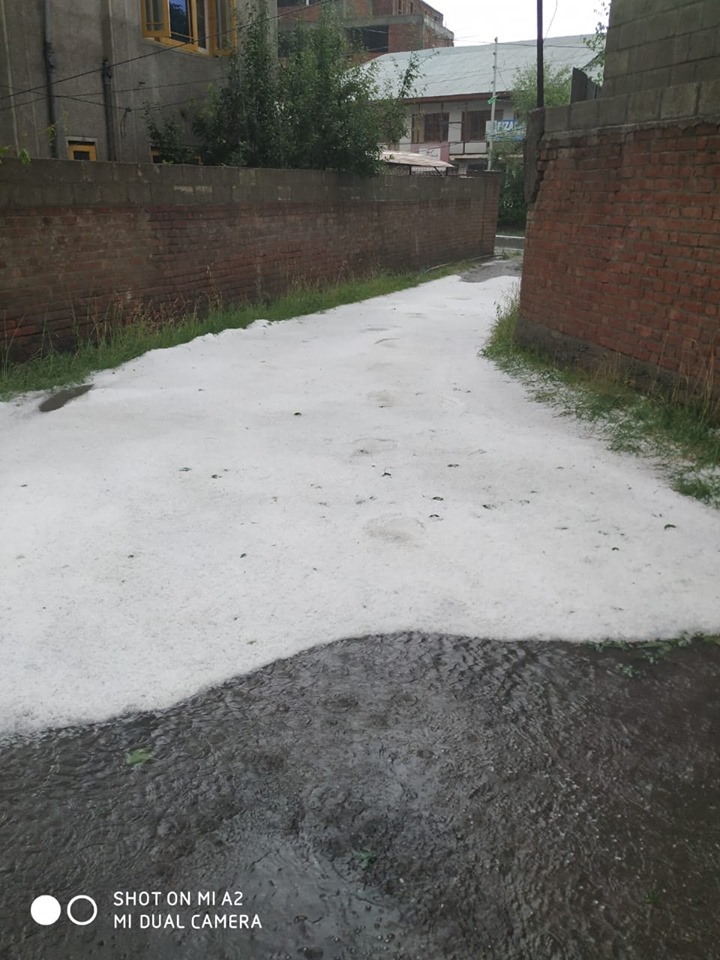 Pulwama :Hailstorms, torrential rains with high velocity winds wrecked created havoc in many parts of south Kashmir's Pulwama district, disrupting normal life and creating panic among the people.
The hailstorm besides Pulwama town and its peripheries hit other parts of the district as well including Awantipora and Tral.
Accompanied by gusty winds hailstorm triggered traffic jams, snapped power supply, uprooted trees and blew off roofs in many areas.
Many main and link roads after the tree branches fell on them due to the winds.
The hail also caused devastation to the orchards in many areas dashing the hopes of farmers about the good produce this year.
The hailstorm continued for half an hour creating chaos in Pulwama town. People were seen screaming and reciting Quranic verses.
Many residents said that they have not seen such a devastating hailstorm in their lifetime.
"I am 40 year old but have never seen such hailstorm and winds. I thought it was the end," said a local Farooq Ahmad.
Farmers have assessed that damage inflicted to apple orchards will be in crores of rupees.