Hardkichroo village in south Kashmir's Anantnag district wore a festive look. The village is located in the vicinity of famous Sufi Shrine Ashmuqam.
Dominated by the Gujjar population, the villagers have assembled in a mud house of Koolie's. Their son Shabir has qualified the National Eligibility and Education Test (NEET) examination with flying colors. Inside the two-room mud house, Shabir is being greeted by his neighbors and relatives.
Ghulam Hassan Koolie, father of Shabir feeds his family through a modest income that he earns as a daily wage employee.
Poverty and uneducated family background did not deter Shabir's spirit to become a doctor.
Schooled locally, after passing class 5th examination, Shabir joined central board run Jawahar Navodya Vidyalaya (JNV) Aishmuqam to pursue elementary and higher secondary education. In 2017 he passed 12th class examination securing a distinction and started preparing for NEET.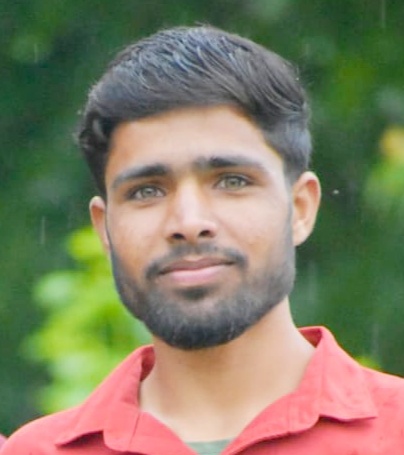 "After passing 12th class I simultaneously started preparing for NEET and pursuing graduation," an excited Shabir said. "Since becoming a doctor was my dream I focussed more on NEET preperation. Though in the first attempt I fell short of three points. In the second attempt I qualified the exam and made my dream and of my parents' come true," Koolee said.
Shabir did not take any coaching to qualify the exam as he did not have any money for the same. "Though I too wanted to take the coaching but keeping in mind the financial condition of my father I gave up the idea and never let my spirit to become a doctor die. I worked hard for two years," he said, "Thank God I was able to do it without any coaching in just second attempt," Shabir said.
Shabir said that he used to study with concentration for four to five years daily.  "I am not and was never a book worm. It is all about studying with concentration," he said.
He believes that poor financial conditions, backwardness and uneducated family background are no barriers in the way of qualifying such exams.  "If you have will and spirit you can do anything," he said.
Shabir's poor parents are more than happy over the success of their son. "We only knew he was studying like other children of the community. Since most of the children of our community give up studies in middle or secondary classes we had never expected our son will ever achieve such a grand success," his father, Ghulam Hassan said.
He said their joy knew no bounds on hearing the news about his son becoming a doctor. "After my sons success I realized that my hard earned money that I spent on his education has not gone waste," Hassan said.