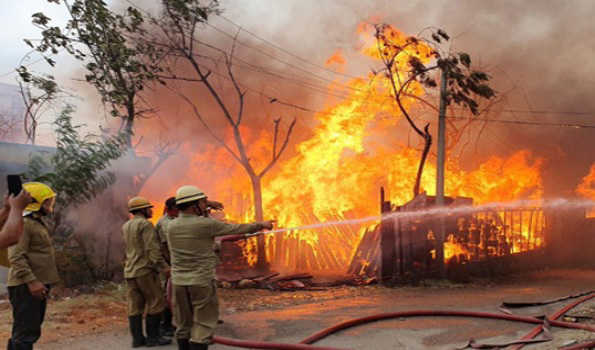 Srinagar: A hotel was damaged in a fire incident in world famous ski resort of Gulmarg on Thursday afternoon.
Official sources said that the fire broke out in a hotel in Gulmarg, about 55 km from here in north Kashmir. 'Tourists staying in the hotel were immediately rescued and taken to safety,' they said.
They said fired tenders were rushed to douse off the leaping flames, clearly visible from a distance. However, before the fire was brought under control, the hotel was severely damaged.
No injuries were reported in the incident, they said, adding that the cause of the blaze was not immediately known.
Police have registered a case and initiated investigation into the incident, the sources added.