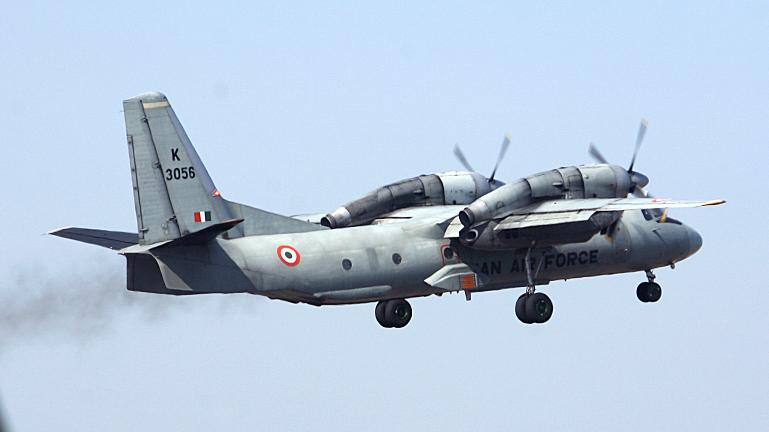 Itanagar:  Search and rescue operation to locate the missing Indian Air Force (IAF) AN-32 aircraft has been affected on Sunday due to bad weather.
"No search and rescue operation could take place today due to bad weather and low clouds. Helicopters, UAV and C-130 J were airborne for missions , but landed back due to rains ad weather," Guwahati-based Defence PRO, Lt Col P Khongsai said in a statement on Sunday.
He, however, said that ground party consisting of ITBP, civil administration and members of local population has conducted search operations to find the missing aircraft.
"Search and rescue operations will resume tomorrow morning if the weather improves," Col Khongsai.
He said search and rescue operation is being carried out in the four districts including Siang and West Siang of Arunachal Pradesh.
Earlier in the day, a release from District Information and Public Relation Officer (DIPRO) Aalo said, the Army, West Siang, Siang and Shi-Yomi administration is rendering all possible help and assistances to IAF by deputing local hunters and experts to locate the missing aircraft.
"The ground team has serious limitations and their services can only be utilised after locating the site only. The civil populace and district administration is concerned and stand by the side of IAF in this hour of grief," it said.
On Saturday, Chief of the Air Staff, Air Chief Marshal BS Dhanoa visited Air Force Station Jorhat (Assam) to assess the ongoing search operations. He also interacted with families of the officers and airmen who were on board the aircraft.
The IAF has also announced a cash award of Rs five lakh for anyone or group who provide credible information leading to finding of the aircraft.
The aircraft with eight crew members and five other passengers on board had gone missing after it took off from Jorhat airbase on Monday afternoon for Mechuka Advanced Landing Ground (ALG) in Arunachal Pradesh.