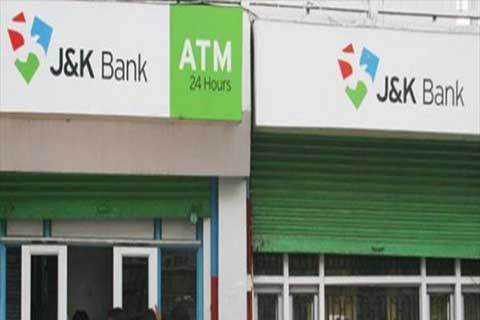 Srinagar: The Anti Corruption Bureau (ACB) Kashmir has registered a case under Prevention of Corruption Act to look into the allegations related illegal/fraudulent appointments made  in JK bank.
"Since the allegations reflected in the complaint disclose commission of criminal misconduct by Officers/officials of J&K, bank which constitute offence under section 5(1)(d) of Prevention of Corruption Act  Samvat-2006 and punishable under section 5(2) of the Act,  Case FIR No. 10/2019 was registered in P/S Anti Corruption Bureau Central Kashmir Srinagar and investigation of the case was taken up," ACB statement said.
"Immdiately after registration of FIR searches of premises of Corporate Office J&K Bank Head Quarters and during search operations documents/discriminatory material pertaining to the appointments were seized".
The ACB said the investigation was going on.