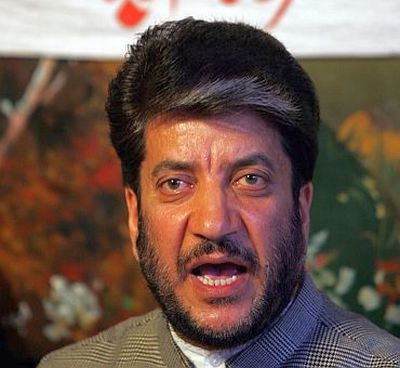 Srinagar: Incarcerated Hurriyat leader and Democratic Freedom Party (DFP) chairman, Shabir Shah has been, according to his family, arrested again by National Investigation Agency (NIA) in a case related in the year 2017.
Dr Bilquees Shah, wife of Shabir Shah,  said that NIA Deputy Superintendent called her today morning and informed her that they have arrested her husband in a case RC 10, 2017.
She said that Shah has been sent to the judicial remand till Jun 13.
"I told the officer that how they can arrest my husband when he is already in Tihar Jail. Shah was brought to NIA court today when he had no hearing as his hearing is scheduled on June 16," she said.
Shah has been in Tihar Jail after Enforcement Directorate arrested him last year. Several other Hurriyat leaders are in NIA custody as well and have been imprisoned in Tihar Jail on charges of allegedly "funding and supporting protests and militancy in Kashmir".
Meanwhile, DFP in a statement said Shabir Shah was produced before a special court in Delhi.