Kolkata: Since the Lok Sabha result was out on May 23, political violence between the ruling Trinamool Congress and the saffron brigade has been rocking Bengal as a BJP activist was shot dead, a teenager killed in a bomb explosion and scores sustained injuries in different parts of the state.
In a fresh bout of violence, BJP worker Chandan Shaw was shot dead at Kakinara, a pre-teen girl was killed in a bomb explosion and dozen of people have been wounded in clashes between ruling TMC and saffron brigade in different districts.
Police investigating into the brutal killing of Chandan Shaw at Kakinara, Barrackpore region of North 24 Parganas, said he was first shot at and then the miscreants hurled crude bombs on him
ensuring his end on Sunday night.
BJP's newly elected MP from Barrackpore Arjun Singh accused the Trinamool Congress of killing the party's activist when he was returning home by bike at Katadanga. He was first attacked with crude bombs and after his fall he was shot dead from close range.
Police arrested two suspects early this morning.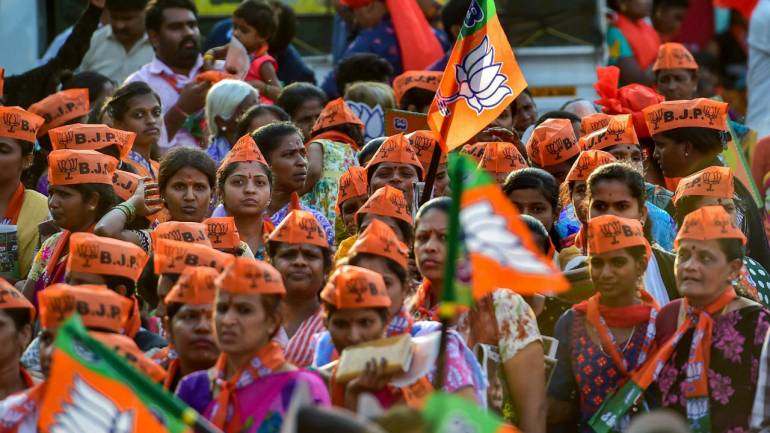 The local TMC denied this and said the infighting in the BJP led to the latest killing at Kakinara, where two BJP supporters were killed during post-result bloody violence, dozens of shops set on fire and scores of houses vandalised rendering nearly 100 homeless.
A pre-teen girl was also killed at Haroa region of South 24 Parganas after a bomb, abandoned near her home, went off while she held it, police said.
The latest casualties happened three days after twenty-two-year-old Santu Ghosh was shot dead from close range near a school at Gourpara under Chakdah police station while he was talking
to his friends last night in front of his home in Nadia district.
Police have arrested a suspect.
The unabated political violence continued to rock West Bengal, especially during the poll and post-result scene, despite Governor Kesri Nath Tripathi appealed for peace and told the people to remain
calm and restore peace and harmony.
So far half-a-dozen people have been killed and hundreds injured.
Fresh bouts of violence were also reported from across the state from the farthest north Bengal's district of Cooch Behar to extreme southern districts of North 24 Parganas and South 24 Parganas where scores of people have been injured in political clashes.
People in the villages and towns have been divided over colours of politics and fighting to lord over the area and upon the common mass.
A report from Malda said two lichi traders have been critically wounded when the miscreants lofted bombs on them at Kaliachak last night. (UNI)