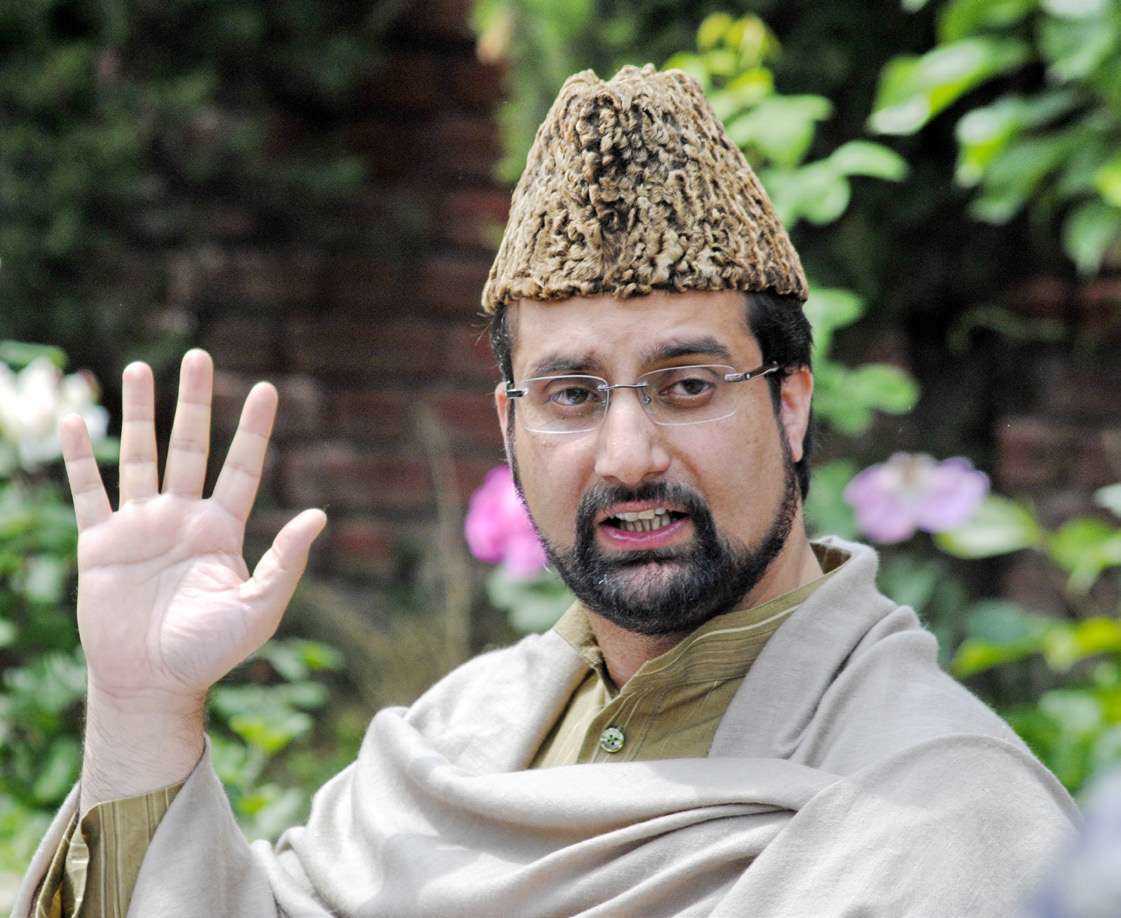 Srinagar: Hurriyat Conference (M) Chairman Mirwaiz Umar Farooq today said that he expected that the new government in Delhi will review its Kashmir policy.
Speaking to reporters on the sidelines of a seminar organised by the Hurriyat Conference to commemorate Hafta-e-Shahadat program, Mirwaiz said that the Kashmir issue will not be resolved through army might and by violent methods.
"Government of India has to change its policy on Kashmir. Anti-Kashmir measures like closing down of Highway, raids by NIA, ED, PSAs, transferring land to forces will not lead to any solution. We expect the new government which will be formed will review its Kashmir policy," Mirwaiz said.
"The new government should think that the resolution of Kashmir will come out through dialogue. Kashmiri people, be it youth or Hurriyat Conference support dialogue and peaceful resolution of the issue," he said.
On May 23, results of Parliamentary elections in India will be declared and a new government will be formed.