SHIMLA: On the issue of demonetisation, senior Congress leader and leader of opposition in Rajya Sabha, Ghulam Nabi Azad has equated Prime Minister Narendra Modi with Muhammad Bin Tughluq. He also questioned the Kashmir policy of Prime Minister Narendra by accusing him of being clueless on dealing with the ongoing situation there. He said that Modi does not believe in democracy and he believes in dictatorship. 
While addressing media persons in Shimla on Thursday, Ghulam Nabi Azad said that Kashmir is a complex issue and Modi has no clue of this complicated issue. "We cannot buy people there with money. BJP is trying to buy people with money and iron hands. This will not work," he added. 
He said that Congress and like-minded parties know how to handle the issue. He also praised former Prime Minister late Atal Bihari Vajpayee and senior BJP leader Lal Krishan Advani for their approach on Kashmir issue. 
He said that dialogue is the only way to resolve the issue and not the statements like we have not kept atom bombs to celebrate Diwali. 
"I as chief minister of Jammu and Kashmir in November 2007 had declared South Kashmir as militancy free and had laid foundation stones of several developmental projects But during BJP regime, highest number of security personnel and civilians were killed in the state. During our time, only one attack was reported on army installations while under BJP regime 17 attacks were reported on army installations," he added. 
He said that a Prime Minister needs to devote time to his office but Modi either remains busy in foreign tour or on return to country in BJP campaigning. "Who is running the Prime Ministers Office," he asked.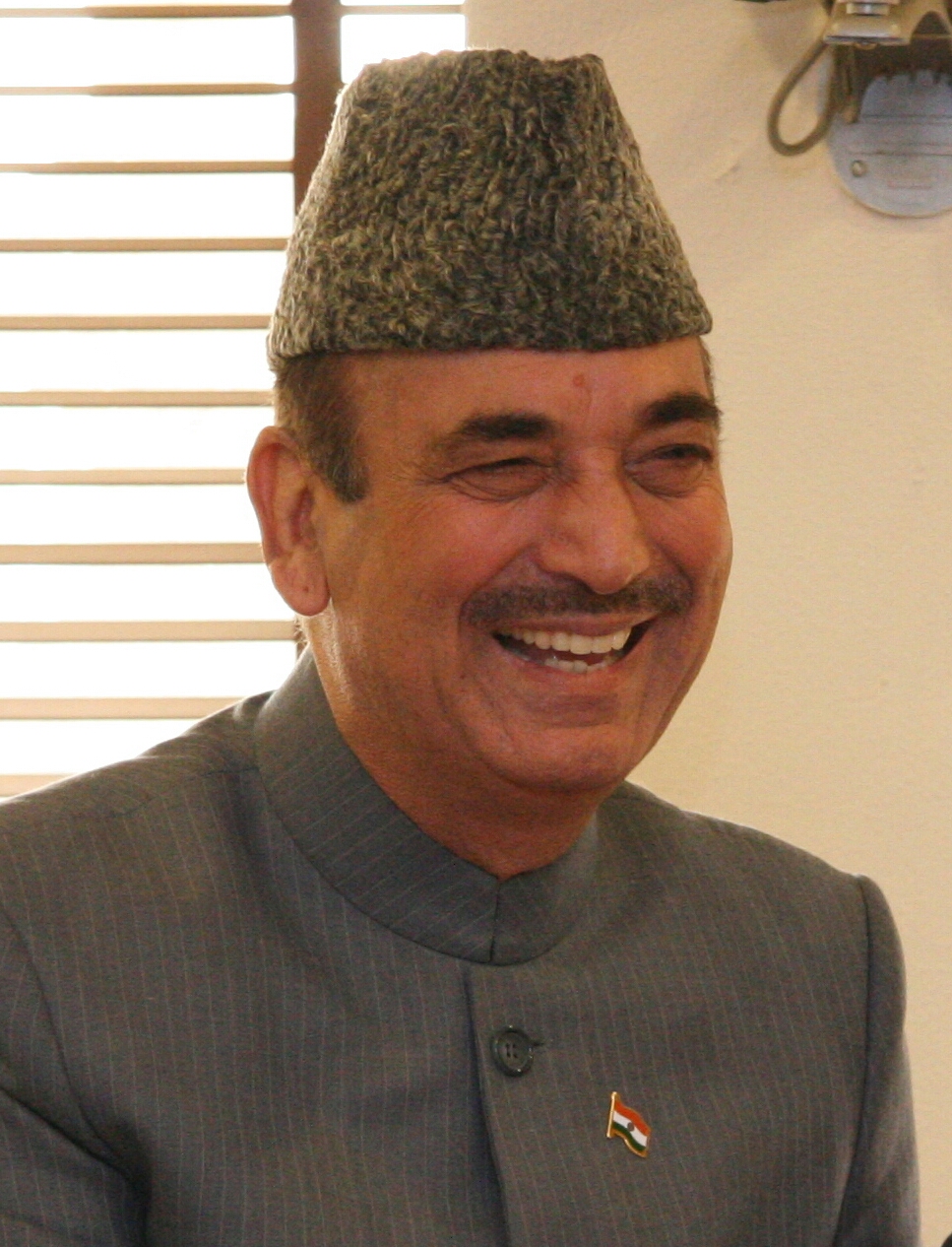 He said that Tughluq was known to change his capitals for introducing leather currency, while Modi did not introduce leather currency but he changed the currency notes of Rs 1000 and 500 denominations on the claim to end black money but rather introduced Rs 2000 currency in contradiction of his claim. 
He said that five years back Modi was an asset for BJP but today he has become a liability. He said that Modi in 2014 was responsible to bring BJP to power but now he is responsible for BJP's downfall. 
He said that BJP is not winning the parliamentary election this time and it should not win. He said that BJP not winning election is in the national interest and in the interest of everyone be it the economy, farmers, youth or maintaining communal harmony. 
He said that Modi is the first Prime Minister in history who had finished jobs. He said that if a job meant for doctor is done by a tailor then the latter is sure to ruin the job. He said that GST was devised by former Prime Minister Manmohan Singh a Doctor of Economy but was implemented by a tailor (Modi). He said that several thousand small and medium industries were closed in the last four years ending 4.73 crore jobs affecting around 24 crore people. 
He termed Crop Insurance Scheme as "Tughluqi scheme" of Modi on the ground that instead of benefitting farmers it actually benefitted insurance companies. He said that 55% farmers were not benefitted by the scheme while insurance companies earned profit of Rs 3000 crore.
"I had said in the parliament that you are not a game changer but a name changer Prime Minister. That has proved true. Our players hit sixer (6) but he hits "twelve" (12) ," he added. He said that announcements of BJP remained only on paper and television. 
He said that BJP is not coming to power because BJP government is on ventilator. He said that Congress has no prestige point of having its Prime Minister in the new coalition government after May 23. (TOI)