Srinagar: Government forces arrested three brothers in the wee hours of Friday from a village in central Kashmir's district of Badgam. 
Sources said government forces raided two houses at Cherawani near Charar-e-Sharief in Badgam in the wee hours Friday. 
The forces later arrested three brothers Muzaffar Ahmad Dar, Irfan Ahmad Dar and Touseef Ahmad Dar, sons of Abdul Hameed Dar.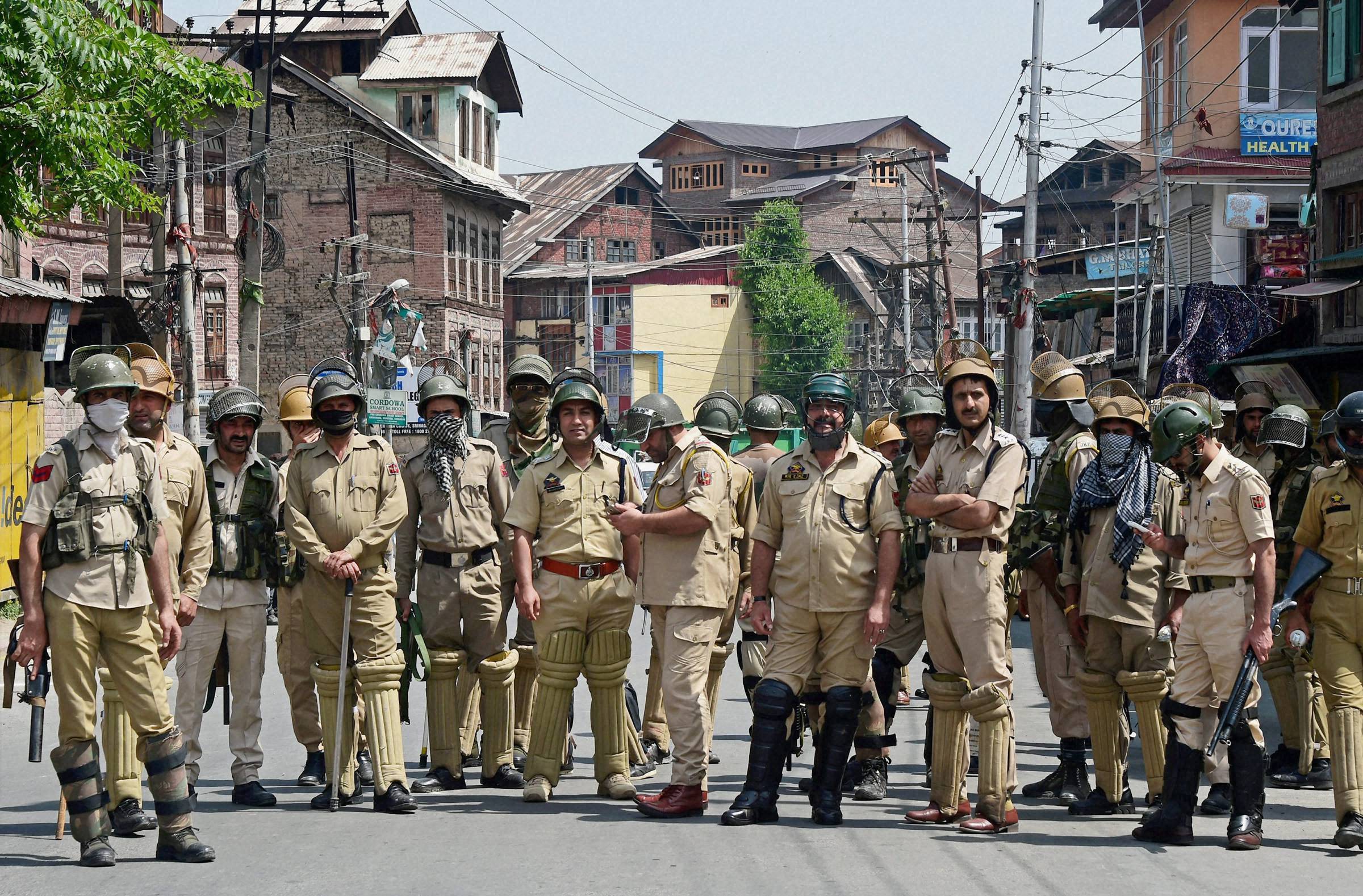 However, hundreds of people, including women, immediately hit the streets alleging forces thrashed all the three before their arrest. 
They further alleged that father of the arrested youths, a physically challenged, was also not spared by the forces. Describing them innocent, the demonstrators demanded their release.
The sources said sensing more trouble, forces later left the area and handed over all the three to police at Charar-e-Sharief in an injured condition. They were rushed to hospital where Irfan was referred to Srinagar for specialised treatment, sources said.
However, it was not clear why they were arrested, sources said.
Details are awaited. (UNI)