Srinagar: There will be no civilian traffic on Wednesday on the Srinagar-Jammu highway following ban imposed by the government to allow "free and safe movement" of security force convoy. 
Only security force convoy would be allowed to ply on the highway, a police official said.
The government has imposed ban on civilian traffic movement twice in a week—Sunday and Wednesday—for security reasons to allow safe and free movement of security force convoy on the highway. The ban was imposed after 44 CRPF personnel were killed and several others injured in a fidayeen attack on February 14 at Awantipora Pulwama on the highway and similar unsuccessful attempt at Jawahar tunnel last month.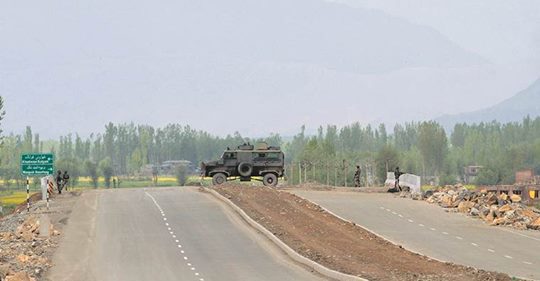 However, the ban evoked sharp reaction from mainstream and separatist leaders besides different trade organisations, civil society and common people alleging that it was nothing but to punish the people of valley.
Fruit traders alleged that it was a deliberate attempt to cause them losses by delaying transportation of fruit to different parts of the country. Owing highway blockade apples were getting damaged on the road, they said and appealed appealed to government to allow free movement of fruit laden trucks so that apples are not damaged on way to different mandis of the country. 
Three former chief minister Dr Farooq Abdullah, his son Omar Abdullah and Mehbooba Mufti staged dharnas on the highway demanding revoking of ban on civilian transport on the highway. A number of petitions have also been filed in the High court against the ban orders. (UNI)