Srinagar: A truck moving from Srinagar to Jammu caught fire on the Kashmir highway near Qazigund in Kulgam district in the wee hours on Monday.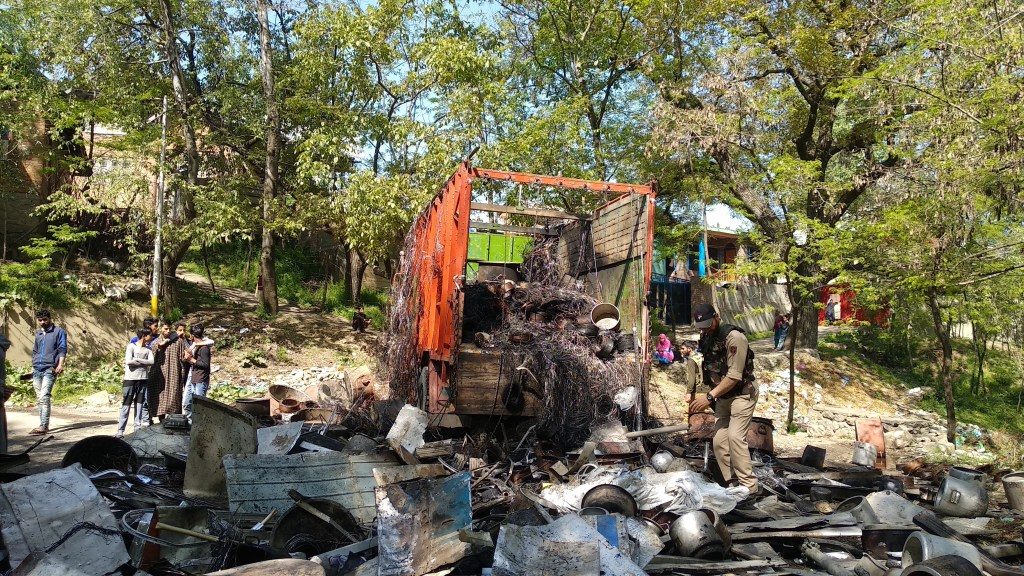 Reports said that the driver and conductor of the vehicle had a narrow escape.
They said that a truck, bearing registration no JK05A-8795 caught fire near Panzath in Qazigund and was burnt to ashes.
A police official said that a team of police reached the spot and are verifying the incident.
More details are awaited.