Srinagar: Prime Minister Narendra Modi on Friday said that militants and separatists can only be dealt with a 'hitting touch'.
Criticising those who advocate "soft touch" towards separatists in Jammu and Kashmir, Modi said that "healing touch" should be reserved for the civilians of Jammu and Kashmir. PM Modi was speaking to TIMES NOW.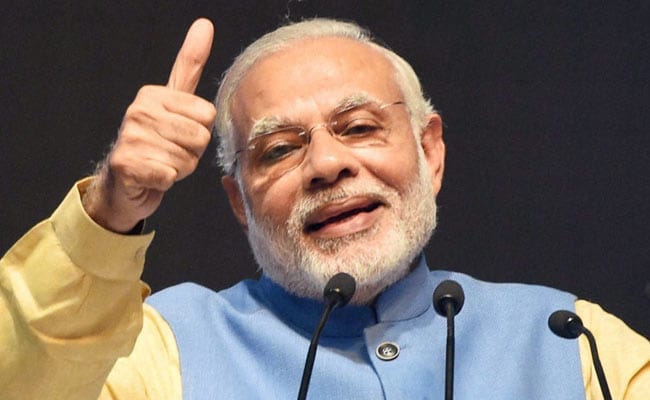 Replying to questions he said "We follow the principles of Atal Bihari Vajpayee ji. Humanity, Democracy and Kashmiriyat – we are treading this path. We and the country are ready for extra healing touch for the people of Jammu and Kashmir and Ladakh but there can only be hitting touch for militants.
"We will have to make a clear demarcation that healing touch is for the citizens and hitting touch for the militants", Modi said "They believe in the exact opposite of this. They want a healing touch for separatists and militants and a hitting touch for Central government. This is wrong".
Saying that "this extra healing touch is for the policemen who are dying in Kashmir, the army jawans who come home for weddings in their families and being killed – they need a healing touch, the Prime Minister said "there are children who are making the country proud in sports competitions, they need a healing touch. They need an extra healing touch. I am willing to walk that mile to provide them with that but there will be no healing touch to separatists and terrorists. I will not let them be given that treatment and will only give them hitting touch".